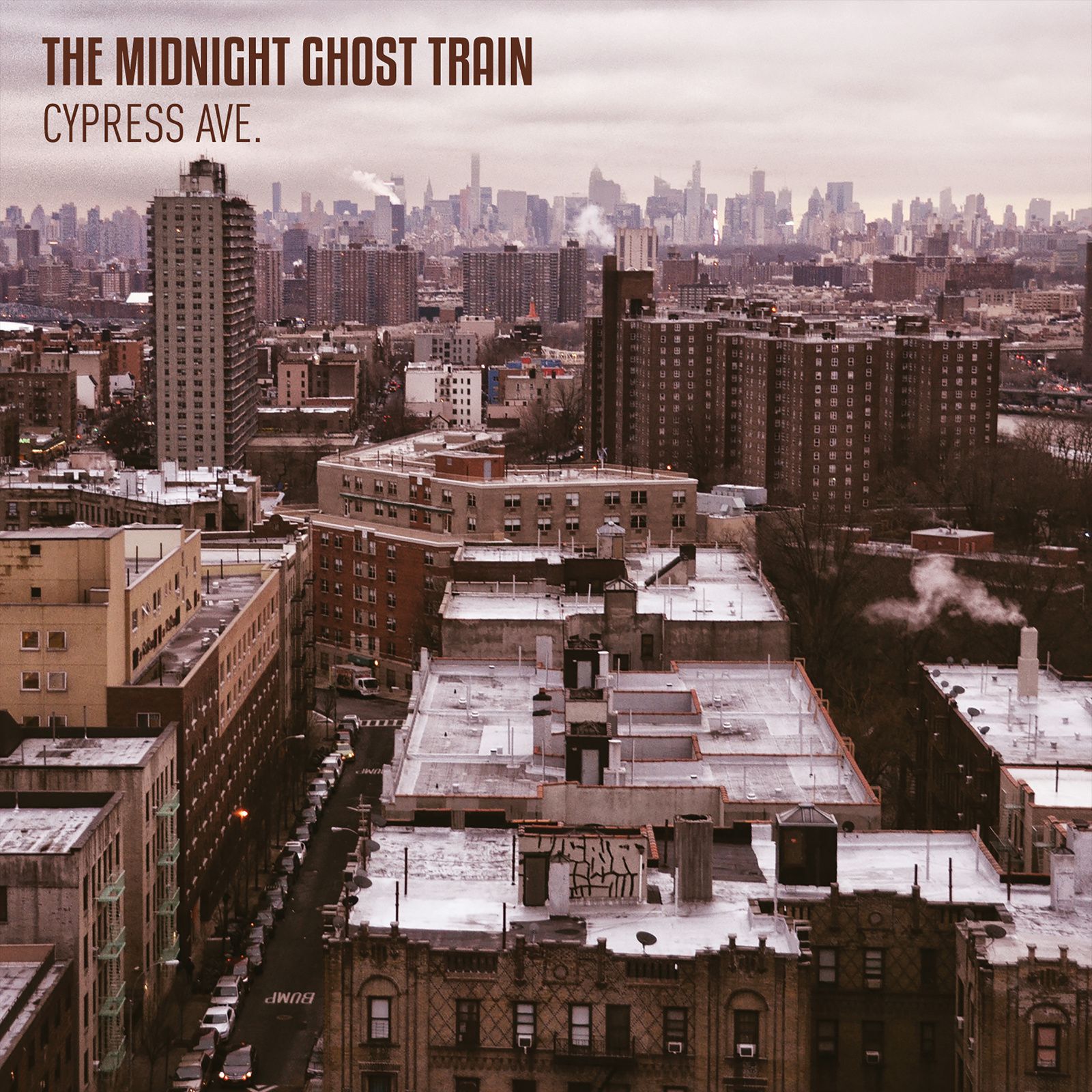 (8/10) "Cypress Ave." is the title of The Midnight Ghost Trains' newest strike. It's the fourth full-length disc from Steve Moss and band, showcasing the trio more diverse than what we know from the earlier releases.
Was it stoner rock and some sludge elements that built the framework for the last longplayer "Cold Was the Ground" it's this time variety that makes The Midnight Ghost Trains's newest longplayer to a special one. "Cypress Ave." includes the stoner rock songs as we know from earlier releases, but the Kansas-based band takes a wider approach for their newest record.
In the beginning things look like this album's being a typical The Midnight Ghost Train release. "Tonight" and especially the power engine "Red Eyed Junkie Queen" reflects the earlier sound of the trio very well. Also "Glenn's Promise" and "Bury Me Deep" include the harsh expression with coarse vocals and heavily down-tuned guitars.
A first break comes with the bluesy and calmer "The Watchers Nest". Especially in the verse things get intense by pushing the stoner rock to the back. It feels like The Midnight Ghost Train puts a focus on groove by using many different styles, with the funky "The Boggie Down" being the most unusual The Midnight Ghost Train song to date. A rapping Sonny Cheeba and a dominant horn section are something you don't expect on an album of this rock outfit. I guess the tune will stimulate controversy discussions but I have to admit that it sounds great.
In general it's the second half of the album that shows another angle of the trio. Melancholic songs like "Black Wave" come with a lot of feel - and less anger. This doesn't mean that intesity became less on "Cypress Ave.". It's the opposite. Songs like "Lemon Tree" are as intense as the heavy stuff, just taking things from a different perspective.
"Cypress Ave." surprised me. The Midnight Ghost Train had the courage to experiment with their sound and music. The album reflects the band a 100% even though the guys express themselves partly different. The Midnight Ghost Train doesn't stand still. The exciting journey continues, maybe in a partly unexpected direction which is the thrill of this longplayer.
(8/10)
Tracklist:
Tonight
Red Eyed Junkie Queen
Glenn's Promise
Bury Me Deep
The Watchers Nest
Break My Love
Lemon Trees
The Boogie Down (feat. Sonny Cheeba)
Black Wave
The Echo
I Can't Let You Go
Label: Napalm Records
Genre: Hardrock
Release Date EU: July28th, 2017