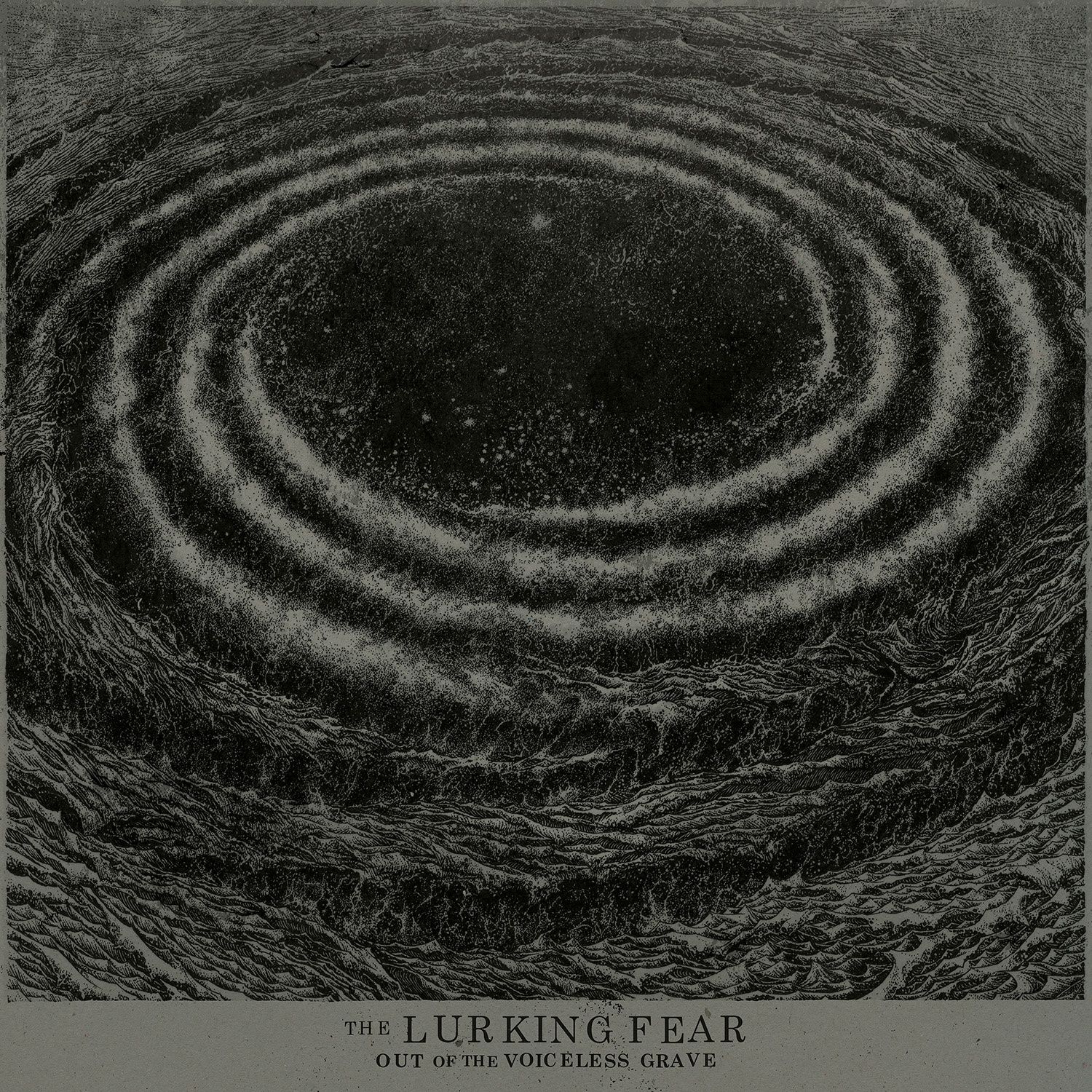 (8/10) The Lurking Fear doesn't even try to bring much new to the table - and this is the joy of "Out of the Voiceless Grave". This album features raw and oldschool Swedish death metal that is captured in twelve brutal chapters.
The Lurking Fear is chief growler Tomas Lindberg together with Jonas Stahlhammer, Fredrik Wallenberg, Andreas Axelsson and Adrian Erlandsson, all known from bands like At The Gates, The Crown and more.. These five guys came together to manufacture an extreme metal album which is a real treat for fans of Gothenburg-style death metal.
In case you expect some melodic parts that are accompanied by by some melancholy you should adjust your compass. This album is a sonic death metal twister which becomes very obvious from the beginning. The sinister intro "Out of the Voiceless Grave" is the calmest moment on the album, before hell breaks loose with "Vortex Spawn". High speed is a main characteristic of this tunes, as well as for the entire album. However, The Lurking Fear embeds intelligent breaks which makes each of the numbers to a blistering noise attack that creates a lot of excitement, and neck-pain. Another highlight on "Out of the Voiceless Grave" is named "The Infernal Dread", which is a breathtaking death metal assault.
Tompa Lindberg seems to be a restless character in a constant death metal mode. In the meantime it's almost impossible to count all the bands and projects he was/is involved in. None of those contained bad stuff and also this record doesn't change the pattern. "Out of the Voiceless Grave" is raw and wrecking. Oldschool death Metal isn't dead thanks to Tompa Lindberg and colleagues.
(8/10)
Tracklist:
Out of the Voiceless Grave
Vortex Spawn
The Starving Gods of Old
The Infernal Dread
With Death Engraved in Their Bones
Upon Black Winds
Teeth of the Dark Plain
The Cold Jaws of Death
Tongued With Foul Flames
Winged Death
Tentacles of Blackend Horror
Beneath Menacing Sands
Label: Century Media
Genre: Death Metal
Release Date EU: August 11th, 2017