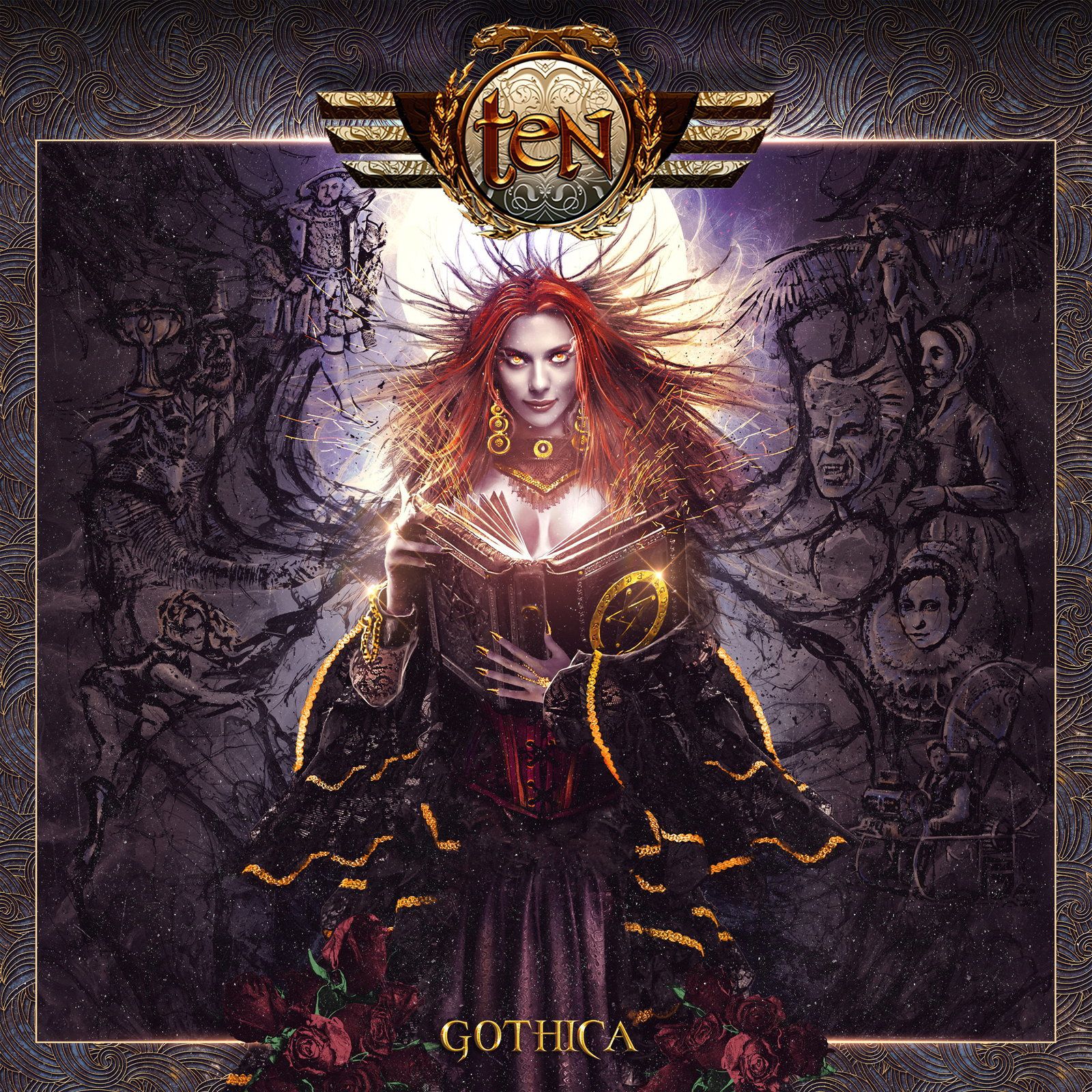 (8/10) Ten is a more than constant factor when it comes to melodic hardrock. What started in 1995 by Gary Hughes led to 12 studio albums to date with each of them manifesting Ten's trademarks and sound with records like "Spellbound" and "Stormwarning" being blueprints for the entire genre.
Two years after having revealed the latest disc "Isla De Muerta", Gary Hughes and band have a new longplayer in the starting blocks. "Gothica" is the title of the album, a name that slightly irritated the reviewer. Will Ten jump on the bandwagon of gothic and if yes, what will it sound like? Fortunately my concerns were swept with the first song. Ten is still Ten and melodic rock dominates throughout. It might be that album is kept a bit darker than some of the others. However, listening to melodic rockers such as "In My Dreams", means listening to a catchy song that features a quite positive expression.
Some parts of the album though are gloomier than what we're used to from earlier releases. "The Wild King of Winter" is such a moment. A cinematic intro leads to surprisingly heavy guitars and dark vibe. I like this song since it breaks the pattern of Ten's music while still being very recognizable as coming from Hughes' power outfit.
All in all I can conclude that Ten doesn't bring that much new to the table. However, what they serve is excellent melodic rock songs which will be a delight for each Ten-fan. "Gothica" lives up to expectations, contains songs that are crafted in a passionate and professional way. What you will not find on this album is a bag full of surprises. "Gothica" is more build on solid ground and maybe that's good enough.
(8/10)
Tracklist:
The Grail
Jekyll and Hyde
Travellers
A Man for All Seasons
In My Dreams
The Wild King of Winter
Paragon
Welcome to the Freak Show
La Luna Dra-cu-la
Into Darkness
Label: Frontiers Music
Genre: Hardrock
Release Date EU: July 7th, 2017