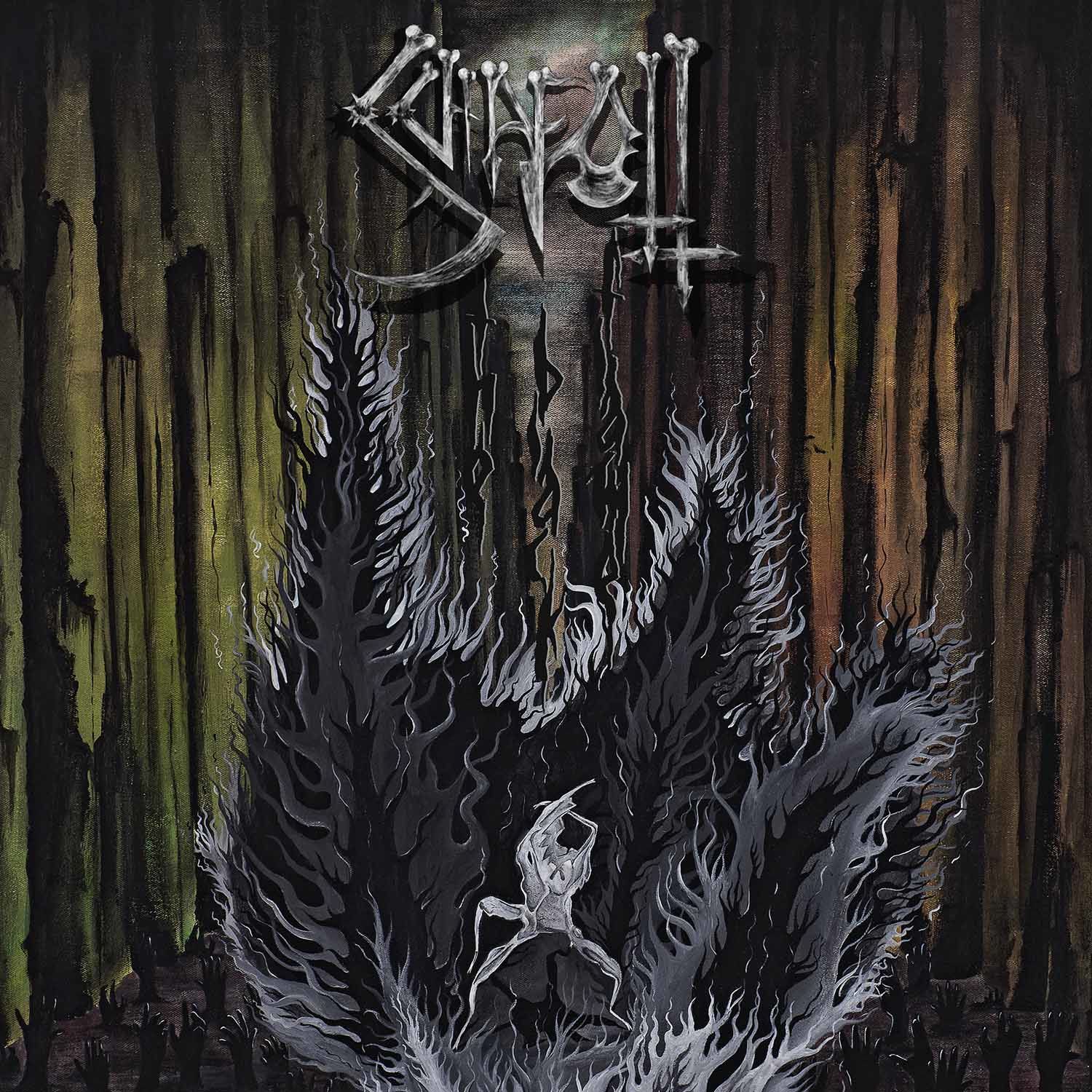 (8/10) 'Schafott' is the German word for 'scaffold'. Schafott is also the name of a fairly 'new' player in metal. The four guys from Desden, Germany started their metal journey some years ago with a demo named "Satan's Throne". This happened in 2014 and three years later the fourpiece will release their anticipated debut "The Black Flame", an album that will take metal fans' heart by storm.
The album contains eight brutal thrash/death songs (and an evil intro) reminding of bands like Watain. The dark joy of this release is the uncompromising intensity. Schafott manufactured a longplayer that sounds as it would come right out of hell.
The creepy intro gives the listener a first shiver before thrash metal comes to forefront with the following "Ostara". Rooted somewhere between Slayer and Possessed the song fires on all cylinders. It's a nasty thrasher, being a smash right into your face.
The title tack belongs with more than six minutes to the longer ones on the album. Well-placed breaks leads to excitement throughout this raging metal beast before "Azazeal's Dream" takes over. Schafott created a seven minutes monster that grabs your attention from the first note played. The quartet spiced up this longer tune with a lot of twists and breaks. Some faster parts are followed by almost doomy sections, all accompanied by great leads and a hard working rhythm section.
"Eucharistic Birth" unveils the entire beauty of extreme metal. The bass is heavy throughout and the way ... vomits out lyrics is just great.
"Total Cleansing" follows the same pattern as "Ostara". It's a galloping harsh track that comes with some melodic guitar lines and a pumping bassline in the middle section.
Another highlight on a record charged with good songs is "By the Lust of the Witch". The number starts calmer before a sinister lead marks the start of shifting gears towards a fast and brutal metal anthem.
"Sow the Salt" and "Satan's Throne" rounds off an album that belongs to the most powerful debuts over the last years. The demo of Desden-based Schafott was promising and the debut marks a next step on a vicious journey through metal that just started. "The Black Flame" is exciting and the future of this band isn't nearly as black as their music. It's easy to predict that this band will enjoy the metal community with much more sinister beauty in the coming years. Horns up.
(8/10)
Tracklist:
Conflagration

Ostara

The Black Flame

Azazael's Dream

Eucharistic Birth

Total Cleansing

By the Lust of the Witch

Sow the Salt

Satan's Throne
Label: High Roller Records
Genre: Death/Thrash
Release Date EU: August 25th, 2017