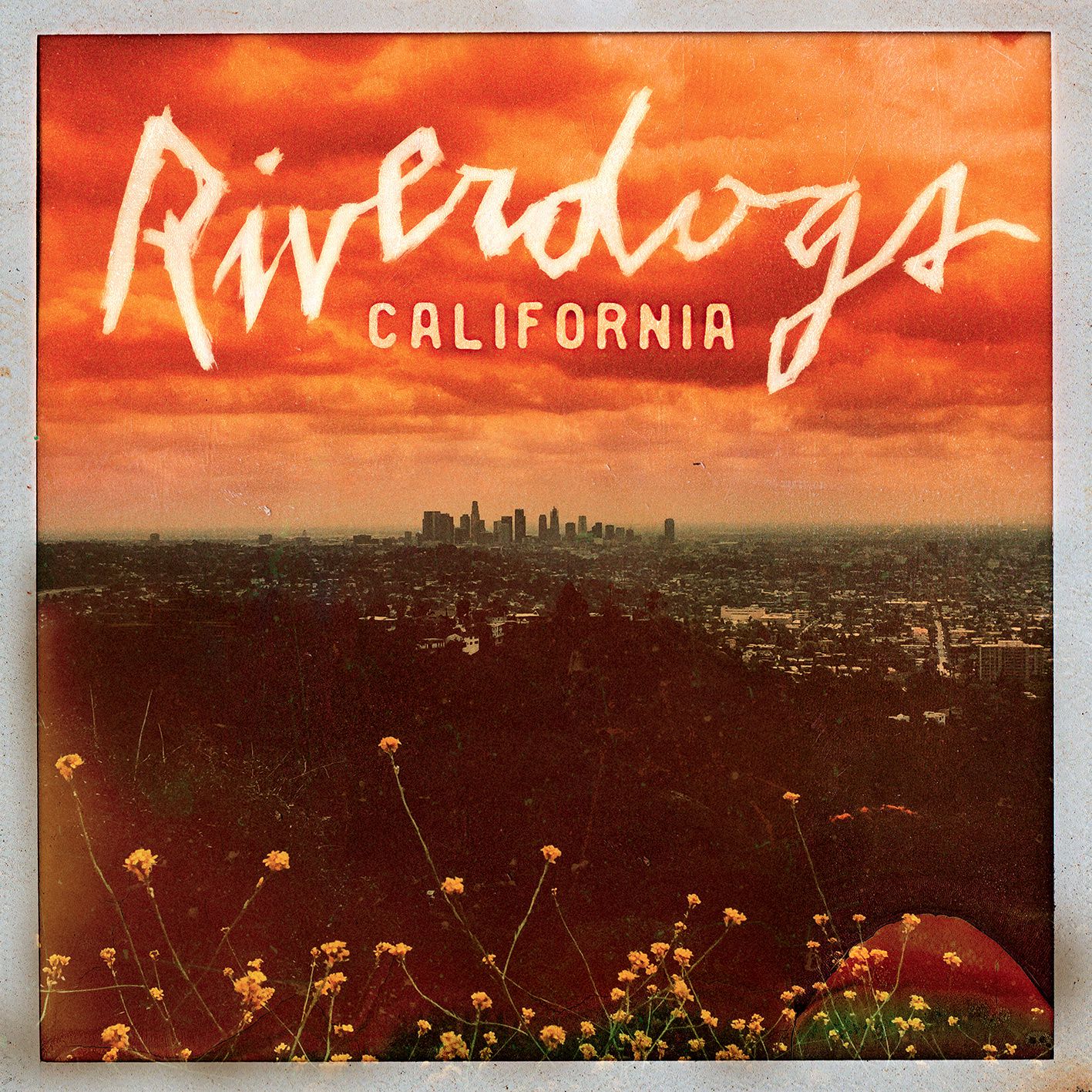 (8/10) Sometimes it's the unpredictable things spicing up life and the new Riverdogs album is such a moment. The quartet started back in 1989 and the self-titled debut followed a year later. Hardrock had a peak moment at that time before grunge took over. One more Riverdogs album, "Bones", saw the light of day in 1993, having been the last studio release for 18 years.
After such a long hiatus the band had a comeback in 2011 with "World Gone Mad" and I was wondering at that time if this is the start of a second era. Since there was a lot of radio silence over the last years I didn't count on more records to come, but … here is a new one. "California" is the title of Riverdogs forth studio album and it comes with eleven well-crafted hardrock songs. And not only that we can enjoy a new longplayer, it's the original band members that did "California". This is almost a promise for good rock music and after having heard the songs I can confirm the guess.
"California" stands for down-to-earth hardrock. Riverdogs always had the songs more in focus than egos or unnecessary decoration. Brophy, Campbell, Danzeisen and Lamithe know their business and the combination of it leads to great rock anthems, all available on this release. "California" includes everything the heart desires. Grooving songs like the opener are present on this album as well as bluesy tunes such as "Something Inside" and even the calmer moments like "Golden Glow" and "The Heart is a Mindless Bird" are entirely cliché-free songs. As a counterpart to these more ballad-like tracks Riverdogs added an uptempo rocker "Searching for a Signal" to the tracklist and also "Catalina" brings Campbell's swinging guitar more into the forefront. But in the end this album isn't about guitar, bass, vocals or drums only. It's this well-done balance of a powerful rhythm engine, a gently rocking guitar and awesome vocal lines.
Riverdogs' newest release brings the Californian sun right to you. "California" is an ambitious and easy-going album – all in one. It's highly entertaining and the right soundtrack for a brilliant summertime.
(8/10)
Tracklist:
American Dream
The Revolution Starts Tonight
Something Inside
Golden Glow
You're Too Rock And Roll
The Heart Is a Mindless Bird
Searching For a Signal
Welcome To the New Disaster
Ten Thousand Reasons
Catalina
I Don't Know Anything
Label: Frontiers Music
Genre: Hardrock
Release Date EU: July 7th, 2017