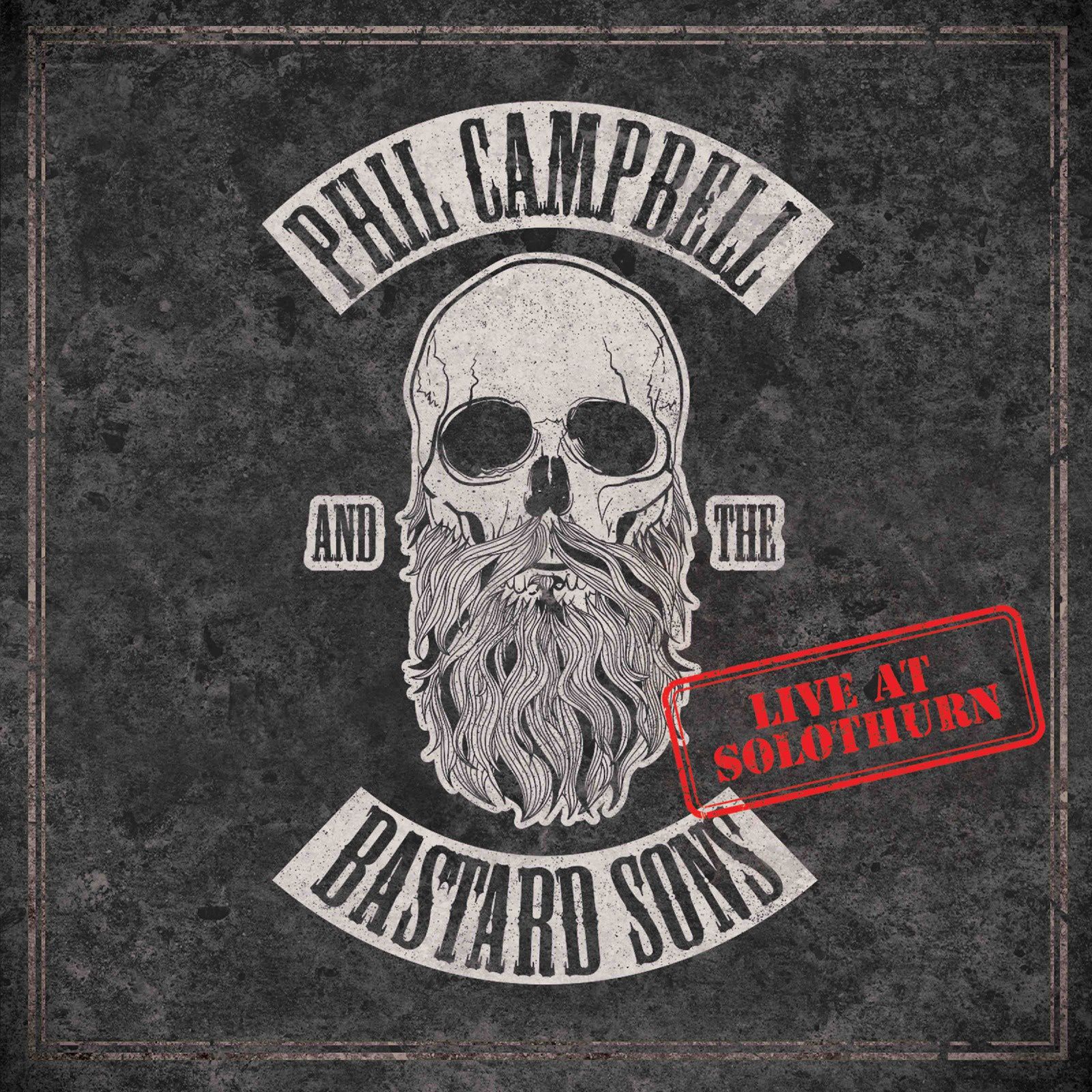 (8/10) After all these fantastic years with Motörhead, guitarist Phil Campbell had to go for something new after the band came to an end by the passing of the legendary bandleader Lemmy Kilmister. The six-string guitarist teamed-up up with his three sons and vocalist Neil Starr, forming a group named Phil Campbell & The Bastard Sons. This cross-generation recently inked a new deal with Nuclear Blast and right off the bat a new EP became a joyfull release for fans of rough-edged hardrock.
Actually it is a live album that can be see as an appetizer for some new studio material. The tracks of this mini album have been recorded at a show the guys did in Solothurn, Switzerland with three cover versions as being one part of the disc. "Nothing Up My Sleeve" and the uptempo "R.A.M.O.N.E.S." are song from the legendary Motörhead while "Sweet Leaf" stands for Campell's passion for traditional Heavy Metal a la Black Sabbath.
"Big Mouth", "Spiders" and "Take Aim" complete this record, a release that represents the ultimate energy the guys bring live on stage. "Live at Solothurn" shows the potential of Phil Campbell and his gang and we can, with full excitement, look forward to a full-length album.
(8/10)
Tracklist:
Big Mouth
Nothing Up My Sleeve
Spiders
Take Aim
R.A.M.O.N.E.S.
Sweet Leaf
Label: Nuclear Blast
Genre: Hardrock
Release Date EU: June 23rd, 2017