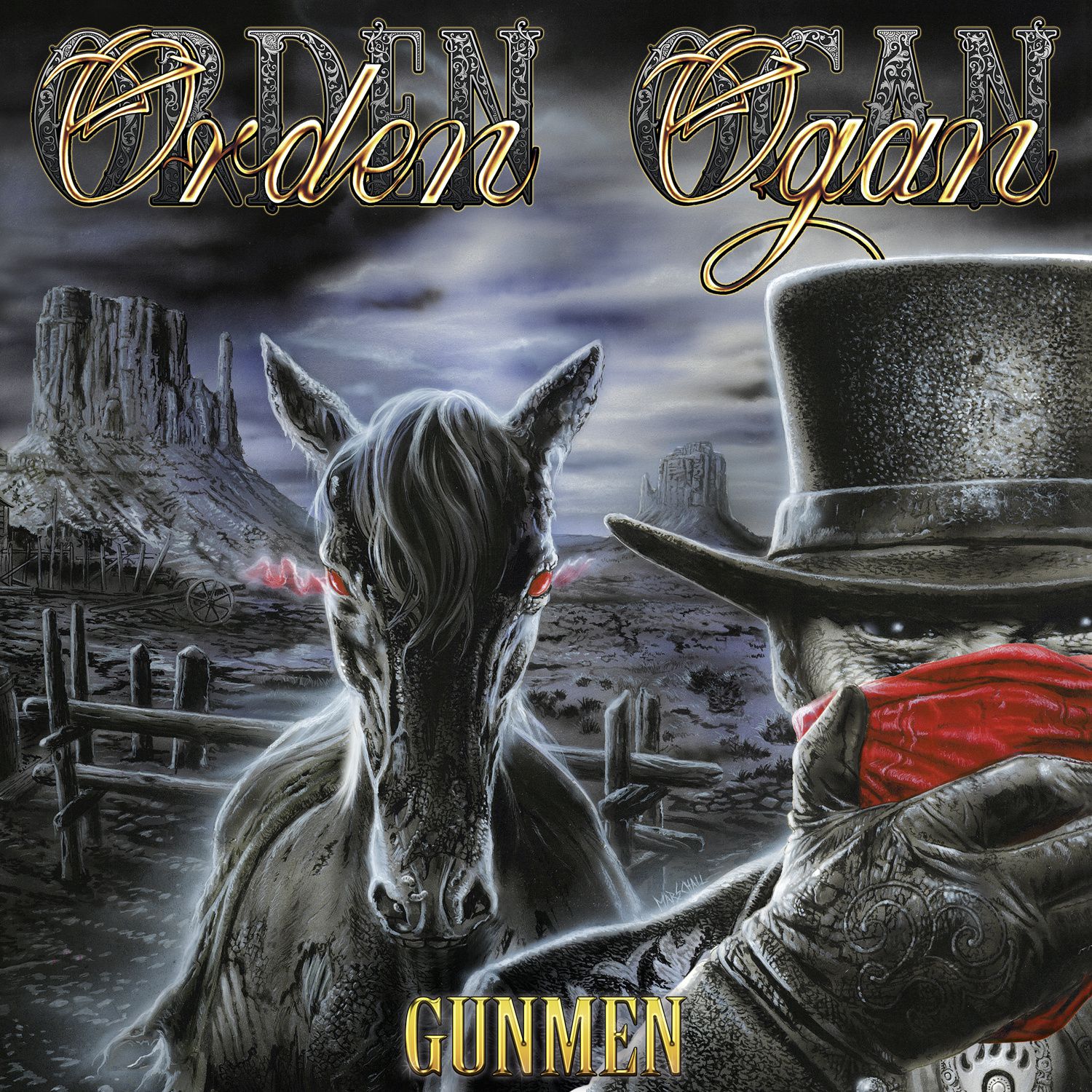 (8/10) July is a tough months for melodic metal fans with quite some releases that will bringing enjoyment to this group of metalheads. Not only that big players such as Blind Guardian and Edguy have interesting releases in the starting blocks, also German-based Orden Organ contributes to the success story of German power metal with a new album.
"Gunmen" is the name of Orden Organ's sixth full-length album and follows the 2015 release "Ravenhead". I must say that I was pretty much impressed of what the quartet from Arnsberg, Germany added to their offer with this new longplayer. "Raveneye" was a good record, no doubt, but over the last two years the four piece band developed a lot, leading to an album that comes with some jaw-dropping good songs.
The way into this longplayer couldn't have been done much better. Already the opener is more than just an appetizer for more. "Gunman" is a powerful metal hymn with a chorus that hits the sweet spot when it comes to melody and metal. Big choirs are in focus with "Fields of Sorrow" while "Forlorn and Forsaken" is a mighty metal track with heavy riffing meeting melodic vocallines. "Vampire in Ghost Town" reminded me partly of Sabaton, even though in a bit of a lighter way. The first half gets completed by "Come With Me to the Other Side". It's Liv Kristine who took over some of the vocal parts of this tune which adds an extra to Orden Organ's sound with the two voices going together very well.
After having heard the album several times I have the feeling that the first half of the album is slightly better than the second 50%. Songs like "Finis Coronat Opus" are good but there are better numbers on this release. The heavy pounding "Ashes Rain" is one of these highlights. Melodic power metal can't be done much better than what you get to hear with this tune.
To sum up. Orden Organ released a great album that helps to establish the guys at the top of European melodic metal. Time for some serious headbanging.
(8/10)
Tracklist:
Gunman
Fields of Sorrow
Forlorn and Forsaken
Vampire in Ghost Town
Come With Me to the Other Side
The Face of Silence
Ashen Rain
Down Here (Wanted: Dead or Alive)
One Last Chance
Finis Coronat Opus
Label: AFM Records
Genre: Melodic Power Metal
Release Date EU: July 7th, 2017