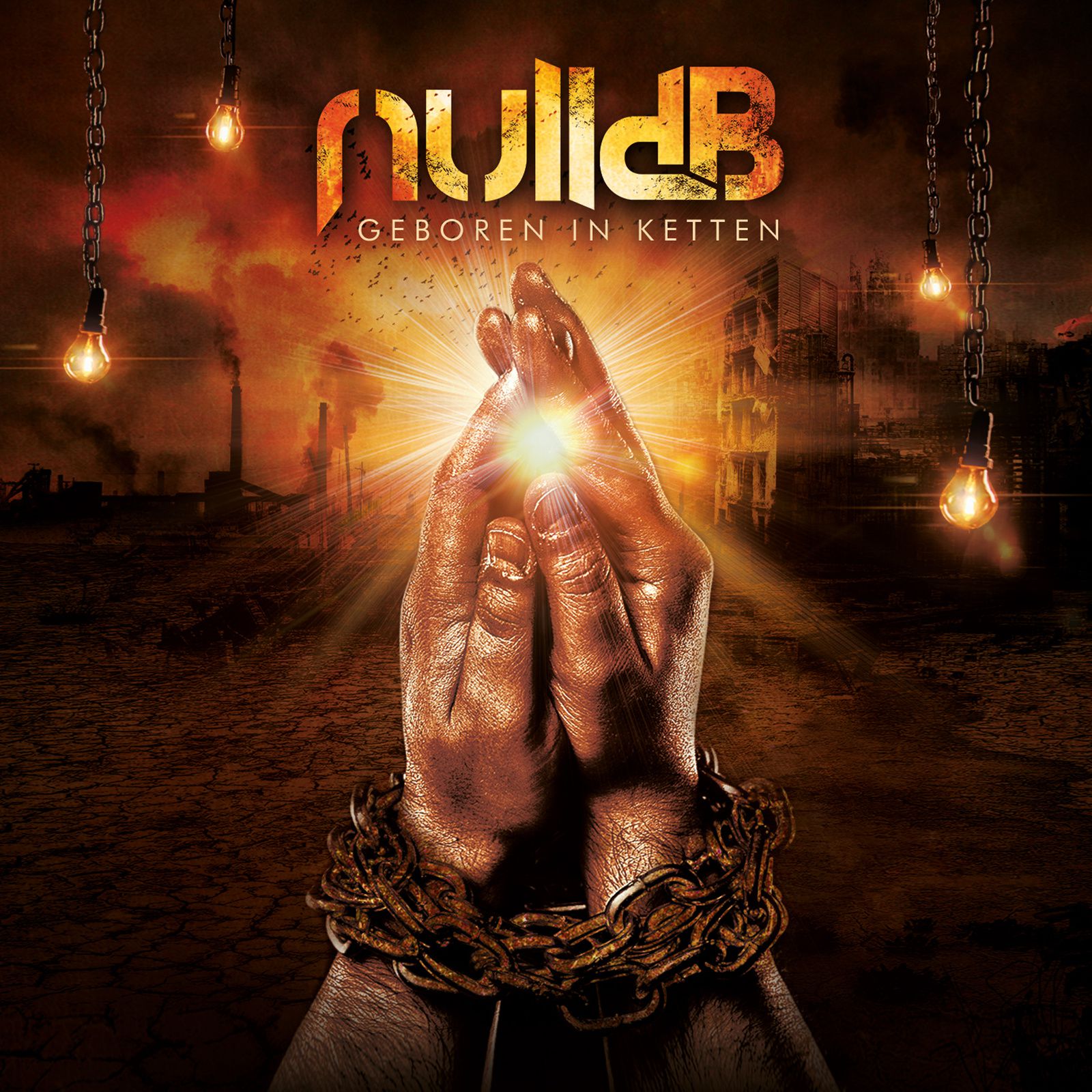 (8/10) German metal band nulldB is back with their third longplayer. After the debut "Im Auge des Sturms" and the sophomore "Endzeit" paved the road it's "Geboren in Ketten" that comes new songs reflecting nu metal with German lyrics.
nulldB starts heavy into this longplayer. "Geboren in Ketten" is a mighty nu metal song, a real headbanger. I was reminded of Die Schweisser when I listened to the tune, which might give you a bit of an idea of what to expect. With "Blinder Passagier" and "Babel (Auf zum Himmel)" things continue the hard way before the soulful acoustic track "Lange her" adds a lot of feel to the album. "Wach auf" belongs to this calmer section, followed by the heavily grooving riffs and beat comes back with "Oeffne deine Augen".
Next to the songs it's also the lyrics which add to the positive impression of this record. Kühnlein writes lyrics that come with a message. Those are not only a necessity or combined words. Songs like "Kein Gott" oder "Warum bleibt die Zeit nicht stehen" are ambitious and with an emotional depth.
What also helps the album to shine is the fact that Franky Kühnlein could gain rock and metal all-rounder Mat Sinner as producer and if this wouldn't be enough it's Jakob Hansen who signed being responsible for the mix. These two guys give the album the dynamic and power you expect from this kind of music.
nulldB's third album is a next step for the band in gaining new fans. Good songs, good lyrics, good time.
(8/10)
Tracklist:
Geboren in Ketten
Blinder Passagier
Babel (Auf zum Himmel)
Lange Her
Wach auf
Oeffne deine Augen
Daemon
Der schwarze Garten
Kein Gott
Die Stimme
Warum bleibt die Zeit nicht stehen
Allein
Label: Sony Music
Genre: Nu Metal
Release Date EU: August 4th, 2017