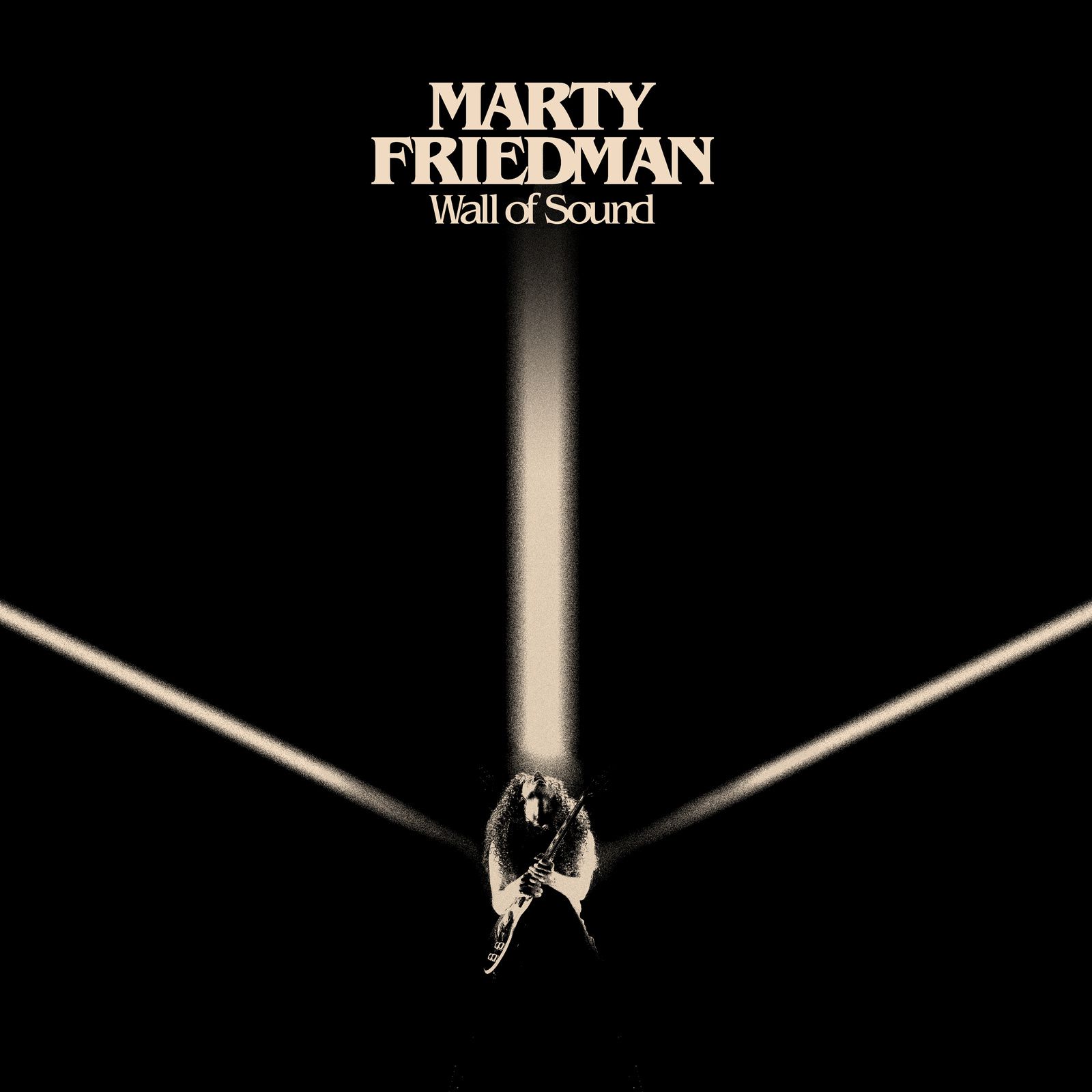 (9/10) Marty Friedman is definitely no dark horse when it comes to rock and metal. The guitarist from Washington DC, who lives in Japan since more than a decade, earned some first credits as being part of Cacophony. Together with Jason Becker he was the driver for two awesome instrumental releases of which the debut "Speed Metal Symphony" is a classic up to date. Almost in parallel the first solo album saw the light of day. "Dragon's Kiss" was the name of this longplayer which was published by Shrapnel Records too, the home of many other shred guitarists such as Tony McAlpine and more.
"Wall of Sound" is Friedman's newest strike and it features eleven tracks, showcasing again the capabilities and passion of the six string guitarist. He seems to become one with his instrument, leading to tunes that are alternating between heavy grooving riffs, furious solos and tangible soulful moments. The result is a 'wall of sound', which makes the title of the album to more than just a statement – it's a promise.
To make this 'wall of sound' as solid as possible Friedman involved some guests. Drummer Anup Sastry is part of the album sharing some drum duties with Gregg Bisonette. This groove machine gets complete by bassist Kiyoshi. The only non-instrumental track on the album is entitled "Something to Fight". This song gives the album another moment of suspense with singer Jorgen Munkby of Shining doing an excellent job. Next to vocals it's the crazy saxophone that makes this number to a real special one, in a positive way. Creativity culminates in this song, making it to a highlight on "Wall of Sound".
Marty Friedman's new solo album is an ambitious instrumental release that's spice-up by a great song that combines guitar and vocals in a perfect total. This longplayer is a treat for your ears and even if you're not a guitar passionista you will find enough on an album that allows headbanging as well as it's a soundtrack for musical experts, demanding finesse and skills.
(9/10)
Tracklist:
Self-Pollution
Sorrow and Madness (featuring Jinxx of Black Veil Brides)
Streetlight
Whiteworm
For A Friend
Pussy Ghost (featuring Shiv Mehra of Deafheaven)
The Blackest Rose
Something to Fight (featuring Jorgen Munkeby of Shining)
The Soldier
Miracle
Last Lament
Label: Prosthetic Records
Genre: Instrumental
Release Date EU: August 4th, 2017