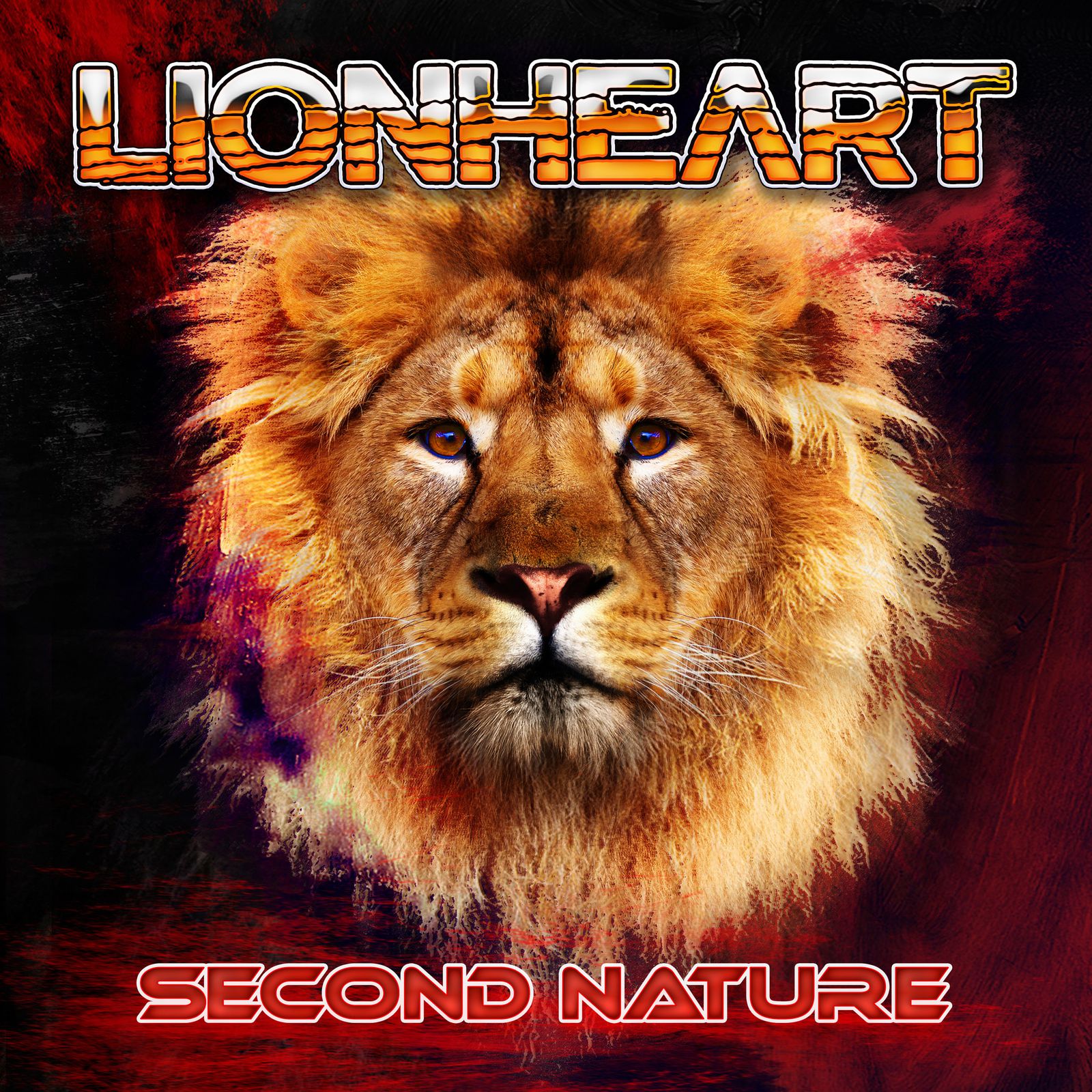 (8/10) Lionheart isn't a new player in the fields of rock. The band has its roots in the late 80's when ex-Iron Maiden guitarist Dennis Stratton started this metal outfit together with Jess Cox, Steve Mann, Rocky Newton and Frank Noon. Lionheart released their debut "Hot Tonight" in 1984 but the inconsistency in the line-up didn't help to keep the momentum going with the band breaking up a bit later.
Since 2016 Lionheart is back in the ring and after having played the Rockingham festival as well as Sweden Rock, fans can welcome the sophomore album "Second Nature" in 2017.
It's an intro, "Prelude", that starts this melodic hard rock album. Lionheart presents twelve new heavy rock songs, all focused on catchy melodies. It's hard to evade a certain fascination for these tunes. Even though Lionheart doesn't ignite a musical revolution, songs like "Give Me the Light", "Prisoner" and the uptempo "Heatbeat Radio" are well-done numbers. Lionheart doesn't drown in cliche. They manage to give each of the songs enough rough edges to make it to more than a peachy soft heartbreaker. Actually there's with the fast "Lionheart" a track on the album that belongs to the best melodic rockers I've heard this year.
Next to all these goodies there are two songs on the album I wouldn't have asked for. One is the ballad "Every Boy in Town". Even though being well-crafted I can't get rid of the feeling of having heard such a song already a million times. Next to this average ballad it's a cover version that raised some question marks. Why does a rock band cover a Chris de Burgh song? OK, "Don't Pay the Ferryman" belongs to the more 'rocking' songs of the Irish singer, still I'm not sure if Lionheart did themselves a favor by covering this number. They have enough good own songs on this album which are much better.
Anyhow, "Second Nature" is a properly done melodic rock album, manufactured with dedication and musical craftmanship. A nice summer soundtrack for a good time.
(8/10)
Tracklist:
Prelude

Give Me the Light

Angels With Dirty Faces

Don't Pay the Ferryman

30 Years

On Our Way

Second Nature

Prisoner

Every Boy in Town

Time is Watching

Heartbreak Radio

Lionheart

Reprise
Label: AOR Heaven
Genre: Hardrock
Release Date EU: August 25th, 2017