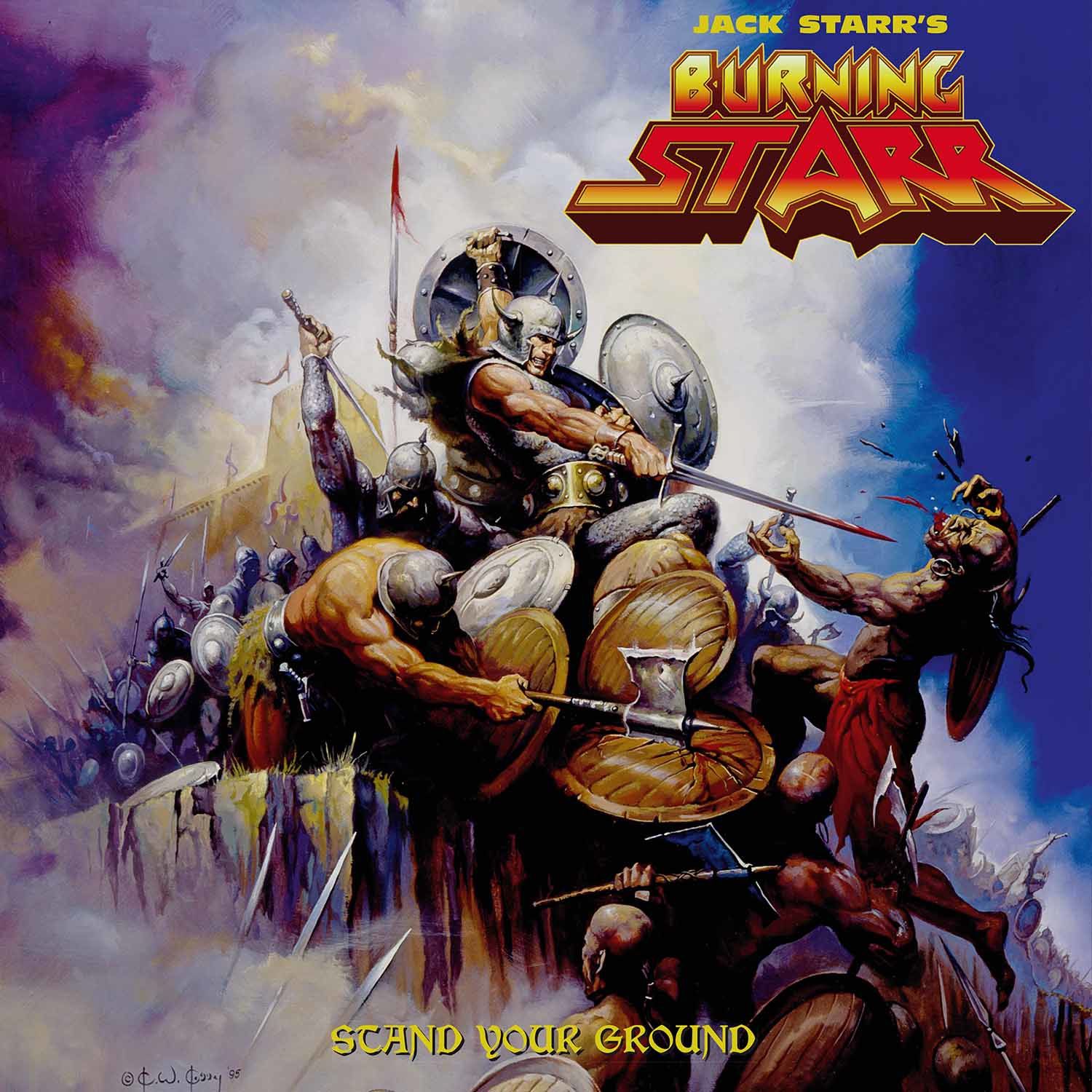 (8/10) The older ones of you are familiar with Jack Starr's Burning Star while some younger readersmight not heard of the New York City-based guitar wizard so far. Starr formed, together with singer David DeFeis, the iconic metal outfit Virgin Steele and was part of the band till 1984. He can be heard on the first two longplayers before the guitarist decided to leave the band. The end of this era also meant the beginning of something new. Jack Starr's Burning Star was born.
During the metallic 80's the band released four records. All of them received excellent feedback also leading to a growing fan base. However, Jack Starr and his 'Burning Star' never reached the real big break-through.
After a hiatus during the 90's and early 2000's the iconic guitarist returned with his band in 2009, releasing a new longplayer entitled "Defiance". August this year is the moment of Jack Starr's Burning Star's seventh album. Again it's Todd Michael Hall, Ned Meloni and Kenny "Rhino" Earl supporting the guitarist on an album that belongs to the best ones Starr released to date.
"Stand Your Ground" is the name of this longplayer that features twelve songs. Fans get a lot of metal with this release; not only because it's a quite fair amount of tunes, it's also the length of each of them leading to a solid portion of power metal.
The masterpiece of this longplayer is the title track. With more then ten minutes of lngth, the track includes everything you expect from a guy like Starr with filigree guitar solos being one of the main incredients. However, those aren't dominating since Starr is a teamplayer. There is enough space for singer Todd Michael Hall to shine and it's the dynamic rhythm section that acts as the turbine for this powerhouse. Next to the centerpiece there are songs like the powerful "Secrets We Hide", the galloping "The Sky is Falling" and the soulful "Worlds Apart" which are highlights on a longplayer that comes without fillers.
"Stand Your Ground" became a brilliant metal album that transfers 80's power metal into the here and now. Horns up.
(8/10)
Tracklist:
Secrets We Hide
The Enemy
Stand Your Ground
Hero
Destiny
The Sky Is Falling
Worlds Apart
Escape From The Night
We Are One
Stronger Than Steel
False Gods
To The Ends
Label: High Roller Records
Genre: Heavy Metal
Release Date EU: August 25th, 2017