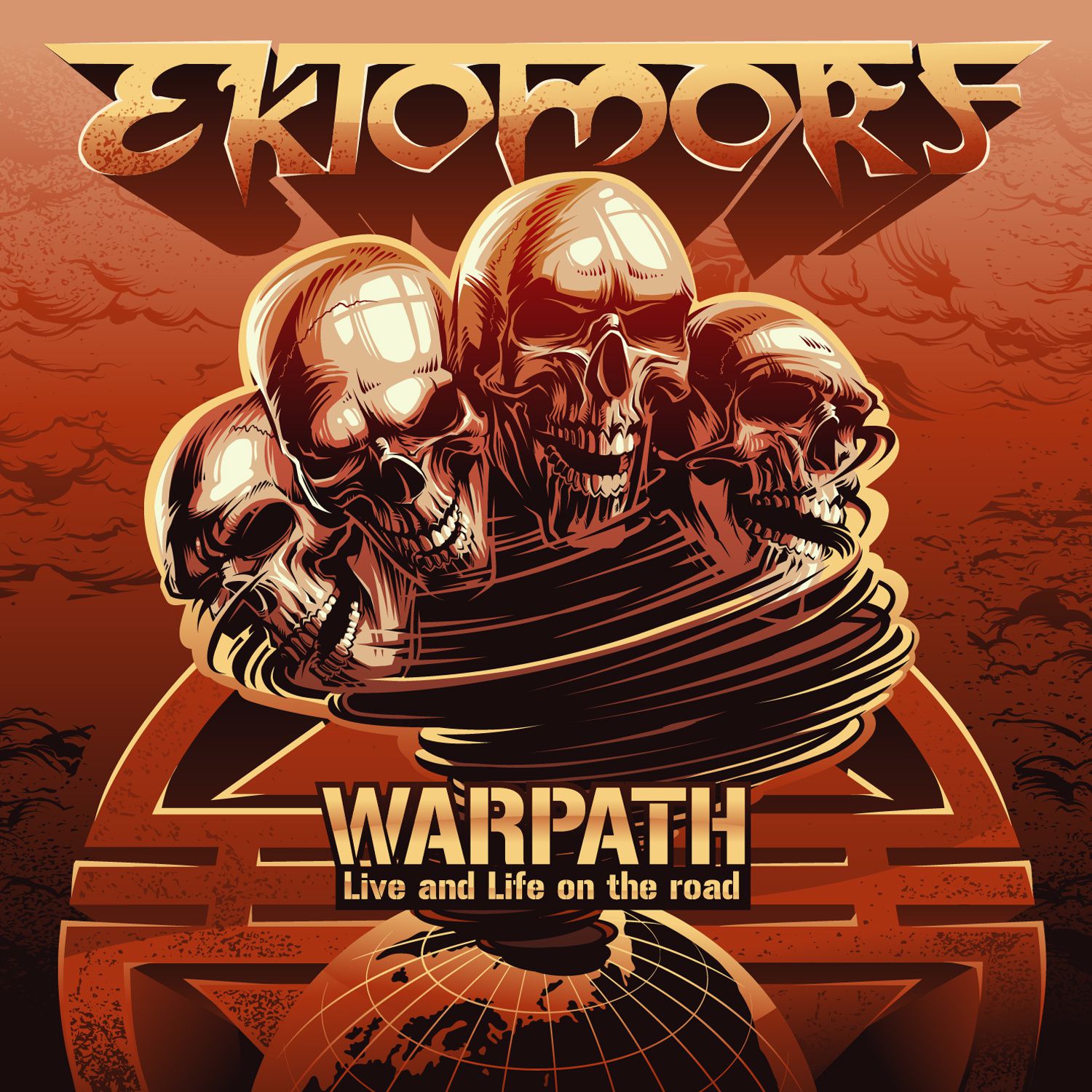 (7/10) Ektomorf is basically the brainchild of Hungarian metal maniac Zoltán Farkas who started the band in 1993. The guitarist had to go through a rough time in the beginning and it was his willpower that kept him going. Ektomorf released in the meantime 15 records with their fifth album, "Destroy", being a milestone for Farkas and the band. The longplayer, produced by Danish mastermind Tue Madsen at the helm, lead to appreciation of fans and media.
Ektomorf's energetic groove metal combines thrash, metal and punk to a powerful total that reminds of bands like Soulfly. It was in 2016 when the quartet played the unique Wacken festival. The guys made us of the opportunity to record the show and almost 12 months later the CD/DVD hits the shelfs.
The enitre set was build around the latest studio album "Aggressor" and the 2006 output "Outcast", spiced up with up with some older classics. The setlist is a well-balanced mix of old and new with Tue Madsen handling the audio mix for this release.
The DVD comes with a documentary entitled "Live and Life on the Road" which provides an entertaining 60 minutes behind-the-scene glimpse. "Warpath (Live and Life on the Road" is a proper live album, reflecting on almost 15 years of Ektomorf. For sure interesting for fans of the band and grooving thrash metal.
(7/10)
Tracklist:
CD:
Aggressor
Move On
Ambush In The Night
Holocaust
Black Flag
Evil By Nature
United Nations
Leech
Fuck You All
I Know Them
Outcast
DVD:
Aggressor
Move On
Ambush In The Night
Holocaust
Black Flag
Evil By Nature
United Nations
Leech
Fuck You All
I Know Them
Outcast
Live And Life On The Road (documentary)
Label: AFM Records
Genre: Groove Metal
Release Date EU: August 25th, 2017