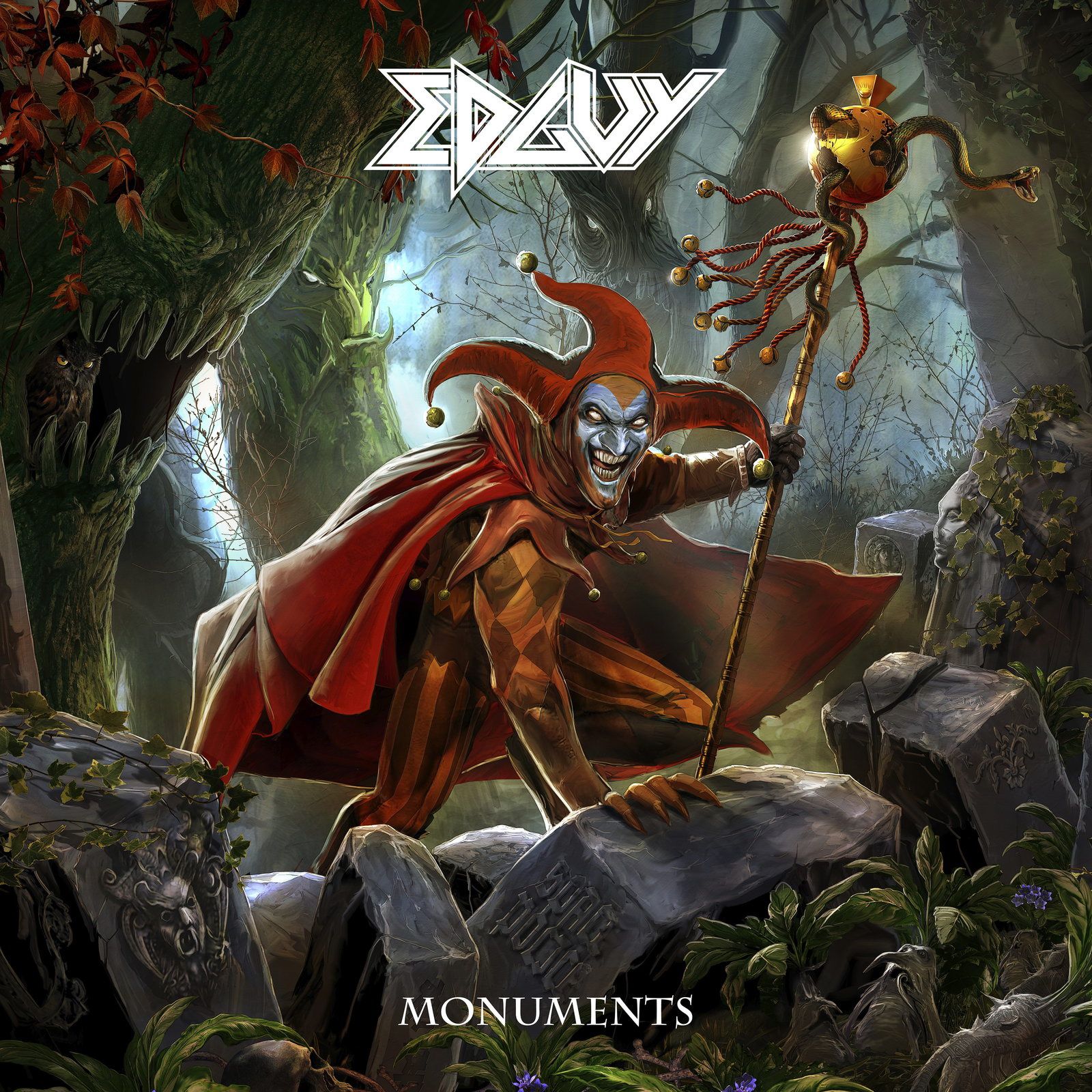 (*/10) Edguy is a phenomena. The band from Fulda started their successful journey through metal in the beginning of the nineties, a time when more traditional metal was in a decline. Many metal bands that grew rapidly during the 80's started to struggle and also labels weren't willing to sign that many metal bands anymore. It has been other genres in rock that took over. Amongst others it was grunge that gained momentum and pushed metal more into a darker corner. All in all circumstances haven't been too promising for starting with a new metal outfit. In this hard times it was a bunch of young metalheads from Fulda that didn't care about all these preconditions and started a band, named after their physics teacher nickname – Edguy. This happened in 1992 and after having had some demo tapes it was the debut in 1995 that became a first landmark for the German metal gang. "Savage Poetry" was and is an excellent album that paved the way for everything that was supposed to come over the next decades.
25 years later it is time to celebrate the silver anniversary in an extensive way and known Edguy means, that you can expect something bigger than just a compilation or something similar. Tobias Sammet and band are not used to do average stuff, they either go for it with a 100% or they leave it. No doubt that Edguy decided to go for the full enchilada.
"Monuments" is the title of their 2017 anniversary release that comes with a lot of things being a part of this package. A monument is a memorial of bigger scale and that's what you get with this release. In this sense the title couldn't have been chosen much better.
First of all there are 22 songs on this double header that reflect the best the band has published up to date. This compilation gives fans a great summary of the bands creation and, if there are people that don't know the band, gives newcomers an excellent overview, from the early days to the here and now. In addition the band also recorded five brand new songs, being the first studio recordings after having published "Space Police – Defenders of the Crown" some years ago. It's these five tunes that open the album, with "Ravenblack" being the first one that you get served. You might have heard the song already earlier since it was the first single release. It's a typical Edguy rocker with a bit of a darker expression. "Wrestle the Devil" is number two in the batting order of new tracks and it's more commercial than the opener. Hardrock is more present than metal with this tune that is made for a broader group of rock fans. It's a good song even though I must say that the following uptempo track "Open Sesame" comes more quality. The hardrock vibe stays while the power level increases dramatically. With "Landmarks" Edguy shifts gears again, entering the fields of melodic uptempo metal that reminds of bands like Helloween and Freedom Call. Also "Mountaineer" fits into this segment of metal. The number is kept in a more moderate pace, especially compared to the predecessor, by representing all Edguy trademarks – a powerful rhythm engine, filigree solos, heavy riffs and catchy vocals that find a peak in the chorus.
Last but not least the package contains a DVD, featuring the entire show the Germans played in Sao Paulo, Brazil in 2004 plus all the Edguy promo videos. The limited edition of "Monuments" comes with even more goodies. There will be a 160-pages coffee-table book with a lot of unreleased photos and much more.
"Monuments" is what the title says, a 'monument' that showcases the history of one of the most important German metal bands these days. This release is more than 'just' a moneymaker. "Monuments" features material that is chosen with passion and love for detail which makes it to worthy investment for collectors, fans and newcomers.
(*/10)
Tracklist:
CD 1:
1. Ravenblack
2. Wrestle the Devil
3. Open Sesame
4. Landmarks
5. The Mountaineer
6. 929
7. Defenders of the Crown
8. Save Me
9. The Piper Never Dies
10. Lavatory Love Machine
11. King of Fools
12. Superheroes
13. Love Tyger
14. Ministry Of Saints
15. Tears of a Mandrake
CD 2:
16. Mysteria
17. Vain Glory Opera
18. Rock of Cashel
19. Judas at the Opera
20. Holy Water
21. Spooks in the Attic
22. Babylon
23. The Eternal Wayfarer
24. Out Of Control
25. Land of the Miracle
26. Key to My Fate
27. Space Police
28. Reborn In the Waste
Live DVD
1. Mysteria
2. Under the Moon
3. Navigator
4. Wake up the King
5. Land of the Miracle
6. Lavatory Love Machine
7. Vain Glory Opera
8. Fallen Angels
9. The Piper Never Dies
10. Babylon
11. King of Fools
12. Chalice of Agony (Avantasia cover feat. André Matos)
13. Tears of the Mandrake
14. Out of Control
Video clips
1. Love Tyger
2. Robin Hood
3. Two Out of Seven
4. Ministry of Saints
5. Superheroes
6. Lavatory Love Machine
7. King of Fools
8. All the Clowns
Label: Nuclear Blast
Genre: Heavy Metal
Release Date EU: July 14th, 2017