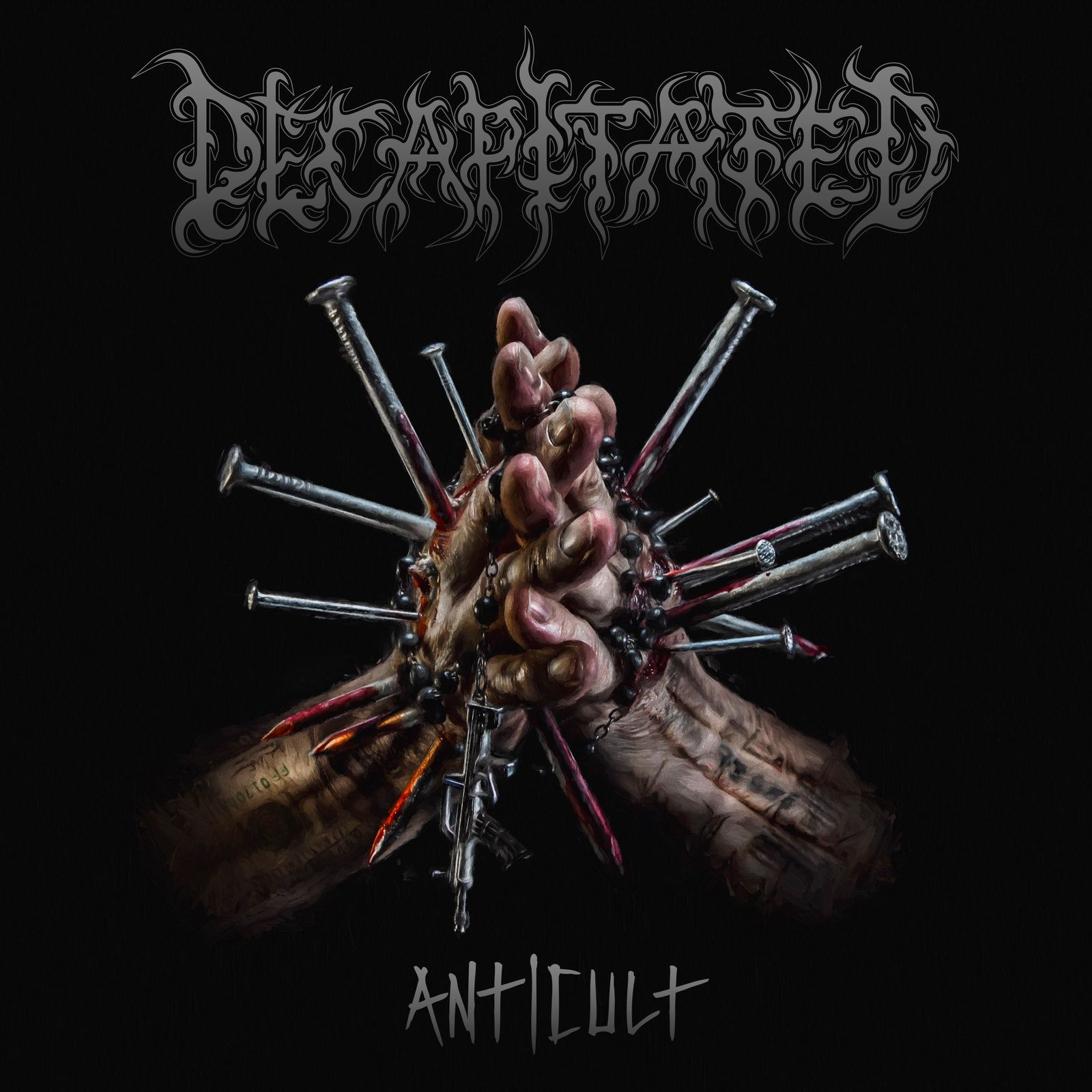 (8/10) For one or another reason I missed Decapitated up to date. Of course it's the name that rings a bell, but not more. OK, this changes right her, right now. I received the band's seventh studio album in a history of more than 2o years and I'm impressed of what I got to hear.
The Polish metal outfit entitled their newest output "Anticult" and actually the opposite could became reality. "Anticult" could become 'cult'. The quartet releases an album that includes basically everything you could ask for from a more extreme metal release.
First of all "Anticult" is spot-on. Decapitated took a puristic approach with not overloading the album with lengthiness. Eight songs and 38 minutes are enough to blow you away. The songs itself though are often between a 5-6 minutes of length, filled with extreme riff, a massive rhythm line and harsh vocals. The beauty with these eight songs is the fact that they can keep a high level of excitement through-out. Take the brutal opener as an example. Decapitated kicks-off the track calm and quite melodic before it turns into a death metal pounder before towards the end calmness partly return. Or take "Earth Scar". This intensive track with its breaks and powerful beat feels like a sonic thunderstorm.
Decapitated's foundation sits in death metal and also the newest strike doesn't even try to hide these roots. What acts as a peperoni on the pizza is the groove the guys embedded in each of the eight songs. The combination of extreme metal and groove leads to turns and twists, acting as a true powerhouse. What helps the band in creating these kind of massive songs are the technical capabilities of everybody involved, giving the album its dynamic and energy.
It's never too late for new things and from now on Decapitated belongs to the bands I want to hear more of during the coming years and till then I keep on going with "Anticult" and the bands rich musical history.
(8/10)
Tracklist:
Impulse
Deathvaluation
Kill the Cult
One Eyed Nation
Anger Line
Earth Scar
Never
Amen
Label: Nuclear Blast
Genre: Death Metal
Release Date EU: July 7th, 2017