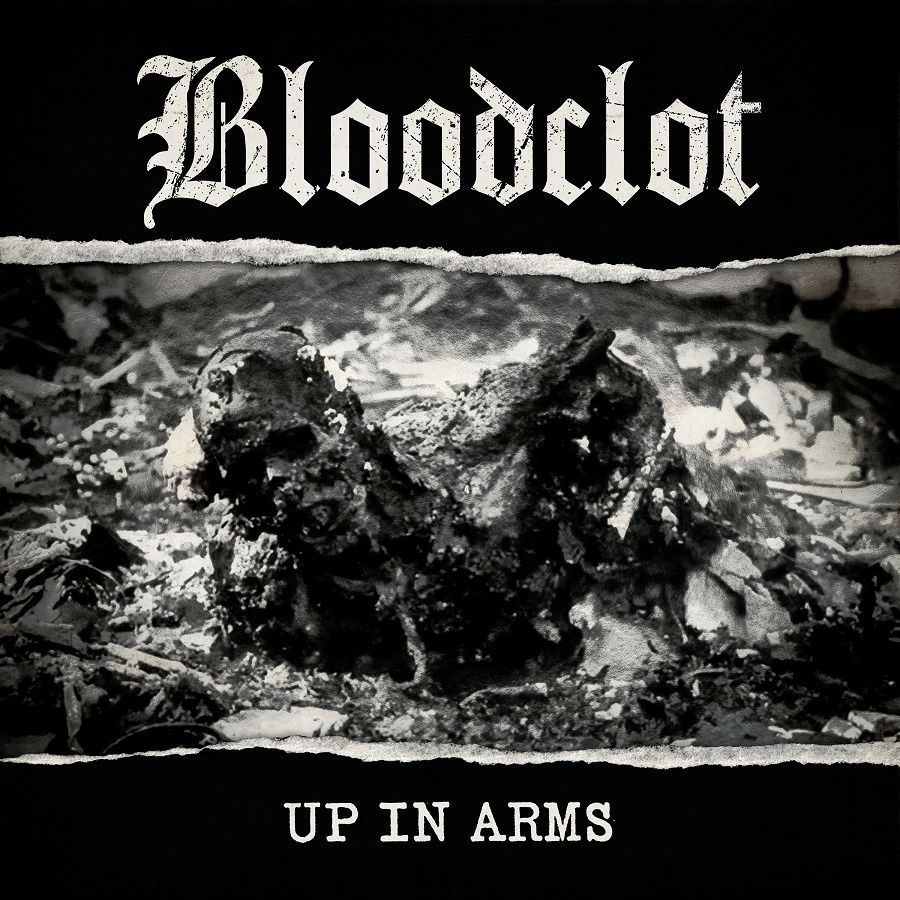 (8/10) In case you haven't heard of Bloodclot before at least the name Cro-Mags should ring a bell. And if you heard about Cro-Mags you're also aware of their frontman John Joseph. Bloodclot is the new hardcore outfit of Joseph and can be seen as a 'supergroup'. Next to the iconic frontman himself it's ex-Kyuss and ex-Danzig members being a part of Bloodclot and it's this four-piece band that releases a new album featuring twelve new songs.
Big soundscapes and epic running times is something you will not find on this longplayer. The twelve songs, all together, don't even lead to a running time of 30 minutes. What sounds very short is in the end nothing else than the focus on the essence of hardcore and punk. Each of the tunes on this album is spot-on and acts as a sonic wrecking ball. Being 'hit' twelve' times is enough. Not to be misunderstood; this album is great and one of its beauties is the condensed approach that keeps all the frills out of the picture.
Songs like the title track, "Fire" and "Slow Kill Genocide" are fast and merciless hardcore tracks played with a punk attitude. Bloodclot's music is raw and authentic, driven by anger and rage. Listening to this album feels like being in an musical twister that grabs you with track number one and spits you out again with the strong bassline that kicks-off "You'll Be the Death of Me".
"Up the Arms" comes without any filler. Each song that made it on this excellent longplayer is worth to be part of the tracklist. The record proves again that sometimes less is more. Good stuff.
(8/10)
Tracklist:
Up in Arms
Fire
Maniac
Kill the Beast
Prayer
Siva / Rudra
Soldiers of the New Babylon
Kali
Slow Kill Genocide
Slipping Into Darkness
Life as One
You'll Be the Death of Me
​​​​​​​
Label: Metal Blade Records
Genre: Hardcore
Release Date EU: June 14th, 2017