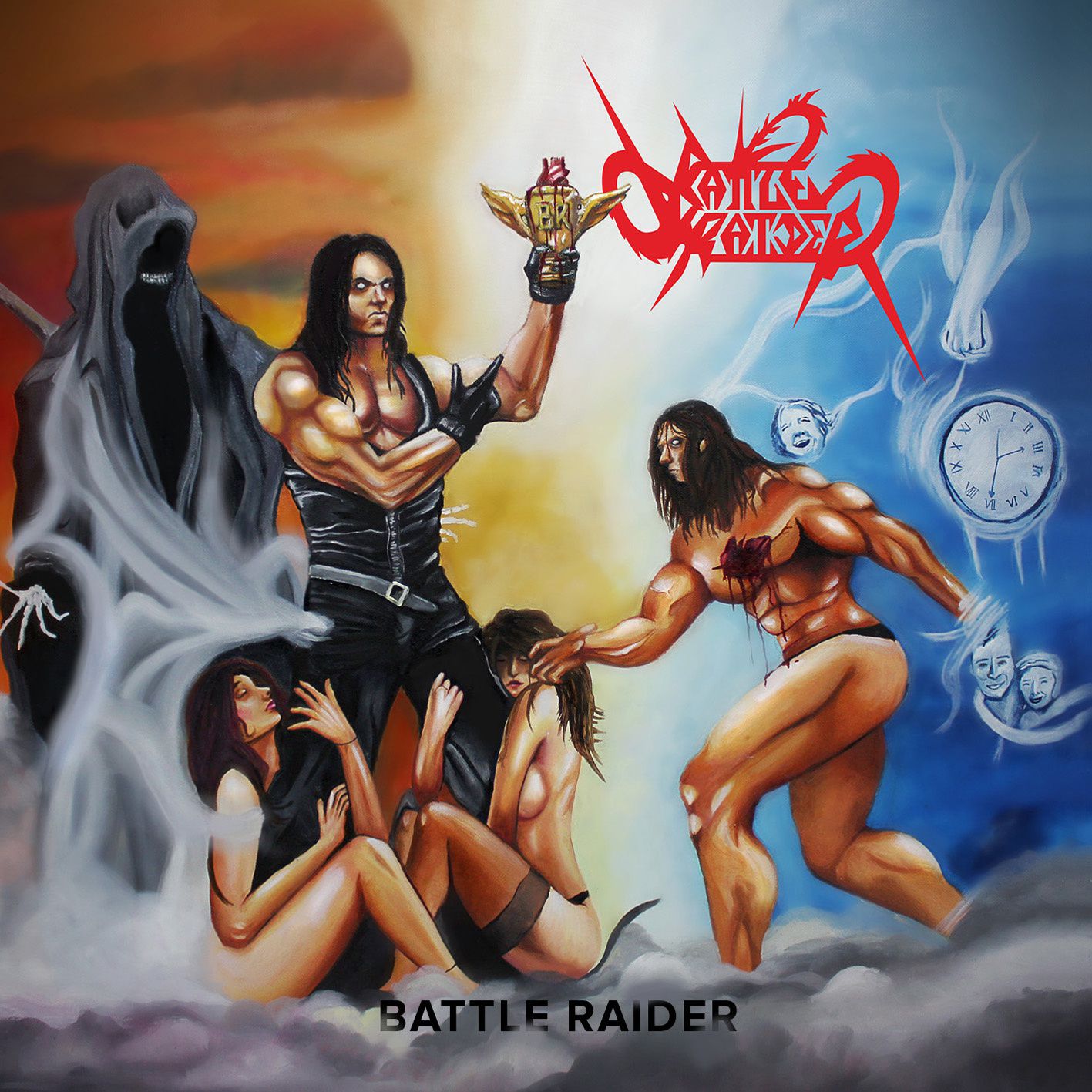 (6/10) Battle Raider is definitely a candidate for a 2017 award. Unfortunately the category isn't 'Best metal record' or 'Best newcomer'. It's 'Worst artwork'. I have no idea who approved this artwork that could have been done better by a ten years old kid. And not only that the execution is primitive, it's also the combination of muscle men, warriors, half-naked women, light and darkness which is hilarious.
If you're not put off by the artwork, means you're daring to listen to the songs you might be surprised that those are far better than what the packaging predicts.
Based on the artwork you could expect a Mexican Manowar-clone, but Battle Raider based their sound more on US-metal than on Joey DeMaio's horde. While listening to the songs I had to think about bands like Liege Lord, Hexx and Co. - without reaching their level of excellence. Still, the title track and "Early Fantasy" come with an underground vibe, sounding quite good.
However, things also sound scattered and rough, showing some room for improvement when it comes to songwriting. What was unnecessary to record though was the instrumental "Tartan Piper Alpha". The thrill is missing entirely.
Battle Raider's second album is an averege power metal release that scores with a certain 'exotic' bonus. A properly done chili is definitely hotter than "Battle Raider", but maybe you don't want it too hot.
(6/10)
Tracklist:
Flying Fingers
Battle Raider
Hard Flyer
Atlanteans of Gold
Early Fantasy
Tartan Piper Alpha
Commander
A Sioux Prayer
Label: Fighter Records
Genre: Power Metal
Release Date EU: August 21st, 2017