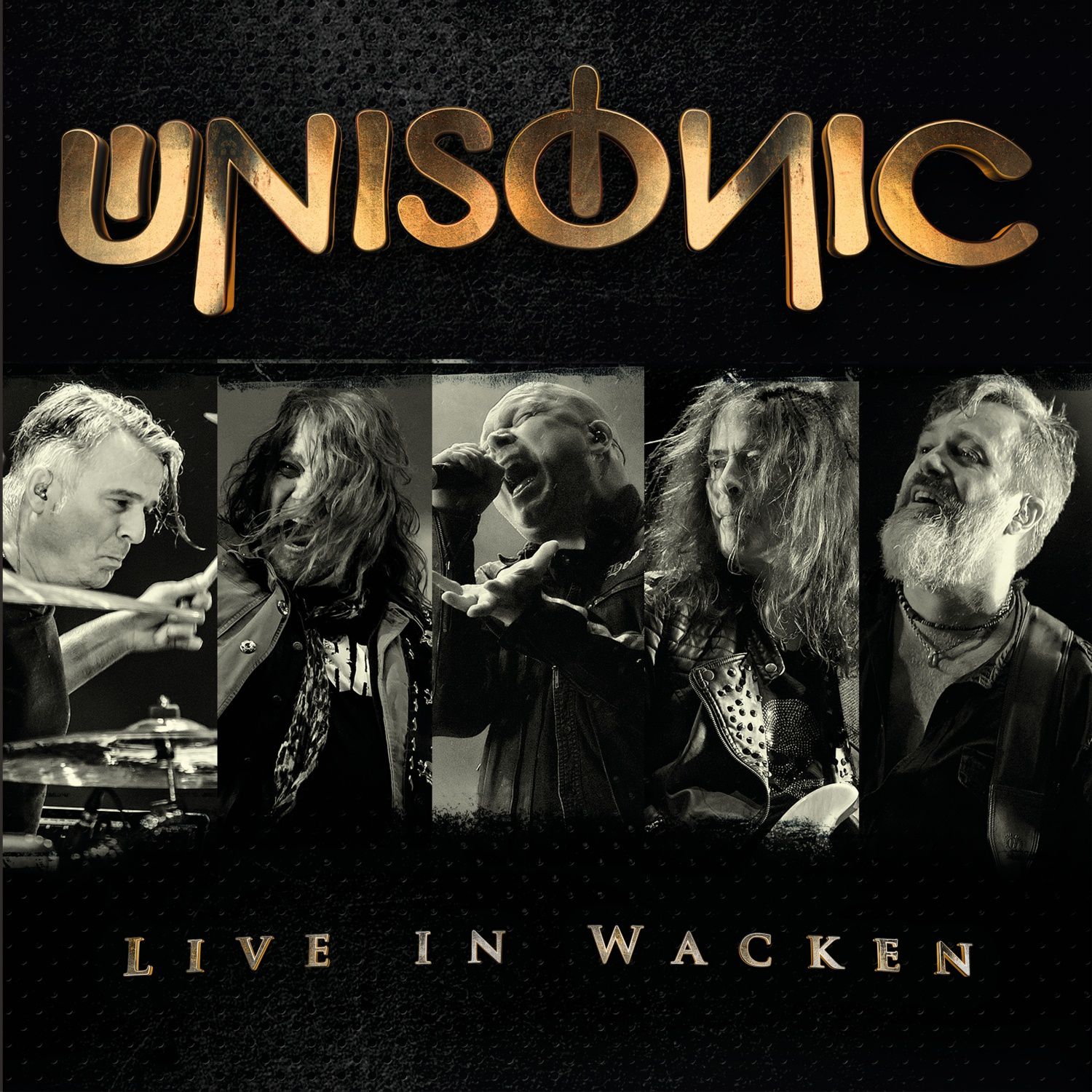 (8/10) earMusic releases end of June a Hansen & Friends live album (see review), recorded 2016 at the famous Wacken festival.T he guys played a 75 minutes set with Unisonic folowing them on the same stage one hour later. This meant two shifts for Kai Hansen and also singer Michael Kiske had a double appearance with doing some songs together with Hansen & Friends before running through a 75 minutes setlist with the fellow Unisonic band mates (Hansen, Meyer, Ward and Zafiriou). And since the recording equipment was in place anyhow, why not also capturing this concert? A word a blow.
"Live in Wacken" will be Unisonic's first live album with setlist that focussed on the two studio releases and the first EP (what else). Little highlights though, as with Hansen & Friends before, were the Helloween songs that have been played by Unisonic. "A Little Time" and "March of Time" were special moments, very much welcomed by the Wacken crowd. These too tracks, but also Unisonic hits like "King for a Day" and "Unisonic" have been the final adrenaline injection, closing of a long day of metal in Northern Germany.
In retrospect the shows from Hansen & friends and Unisonic almost feels like a warm-up for Pumpkins United even though the entire Helloween crew wasn't involved in 2016. However it felt like one additional step towards something that will bring real German metal from the eighties back on stage in autumn 2017.
(8/10)
Tracklist:
For the Kingdom
Exceptional
King for a Day
Your Time has Come
When the Deed is Dine
A Little Time
Star Rider
Over the Rainbow
Throne of the Dawn
My Sactuary
March of Time
Unisonic
Label: earMuisc
Genre: Melodic Metal
Release date EU: July 21st, 2017