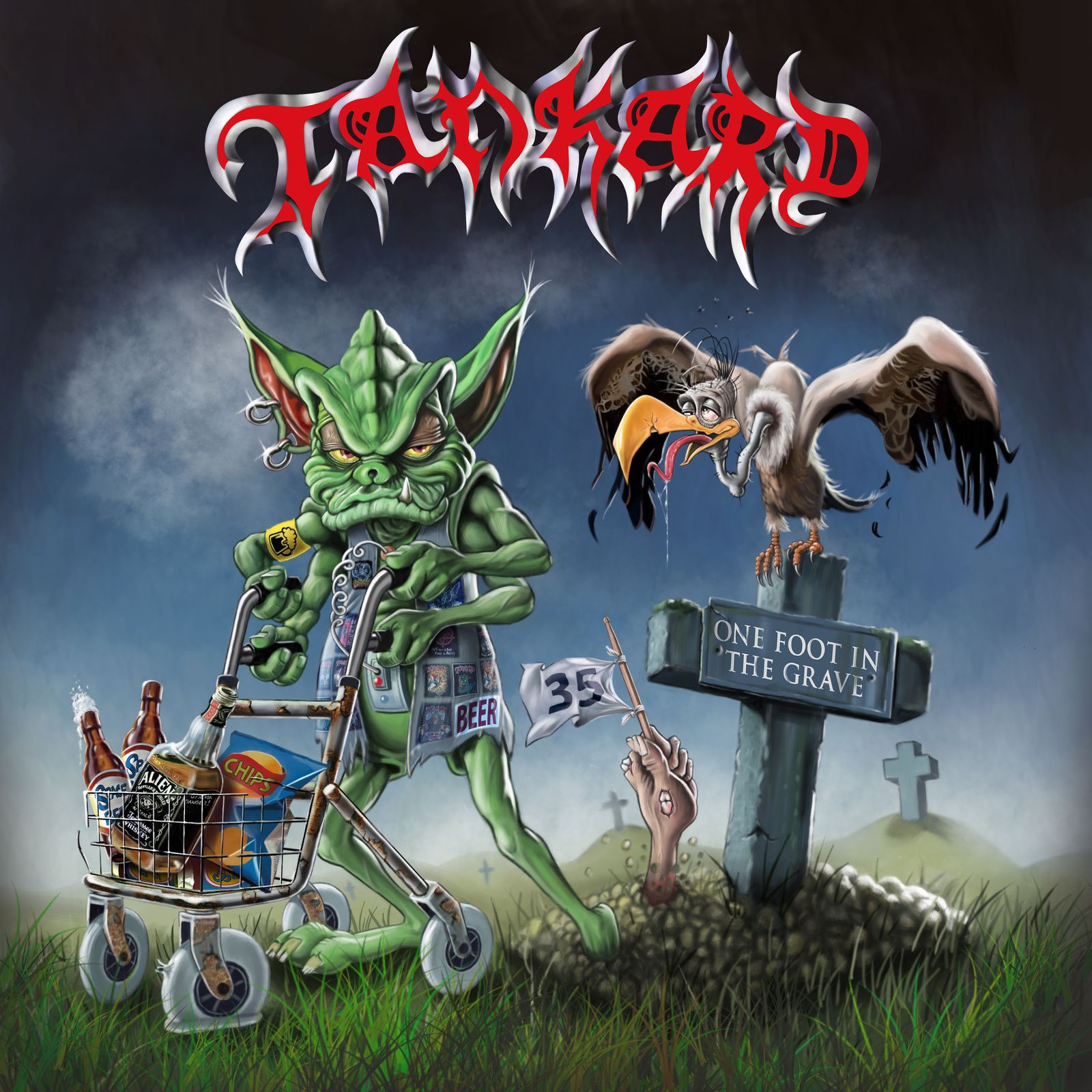 (8/10) It was 30 years ago when Tankard entered my Planet Metal with an album called "Chemical Invasion". Being recommended by a friend and being fascinated by the artwork the vinyl found its way into my collection. What I liked at that time was the harsh metal, which is an authentic and raw piece of metal music that was built on fun and passion.
I'm not sure if Tankard, having had a life on the fast-lane at that time, thought about being still around three decades later, but reality shows that they are. And not only that Tankard still exists, up to date their music includes these typical trademarks the Frankfurt-based thrashers stand for - beer, fun, thrash and some statements included.
Gerre and companions got older, no doubt, but this doesn't mean that the guys got rusty over time. It's more that the band got more mature over time, something that's also reflected in the lyrics. There are some songs when their beer-passion dominates ("Secret Oder 1615"), but the quartet also reflect in the title track on them not being 25 years of age anymore. Also current political and social situations are addressed by Tankard. "Syrian Nightmare", "Look 'em Up" and "Area of True Lies" cover topics such as the war in Syria, Donald Trump and social media with all lies being shared and spread like a virus on Facebook & Co.
All this is embedded in angry and furious thrash songs being build on Gerre's aggressive vocals and Andy Gujahr's furious riffs and leads. As on the earlier releases it's Tankard founding member Frank Thorwarth, together with drummer Olaf Zissel, providing a solid rhythm foundation.
"One Foot in the Grave" is another well-done Tankard longplayer, showcasing the band as good as always. Tankard has a legendary status when it comes to German metal and they hopefully will stay for many more years.
(8/10)
Tracklist:
Pay to Pray
Arena of the True Lies
Don't Bullshit Us!
One Foot in the Grave
Syrian Nightmare
Northern Crown (Lament of the Undead...)
Lock 'em Up!
The Evil That Men Display
Secret Order 1516
Sole Grinder
Label: Nuclear Blast
Genre: Thrash Metal
Release Date EU: June 2nd, 2017