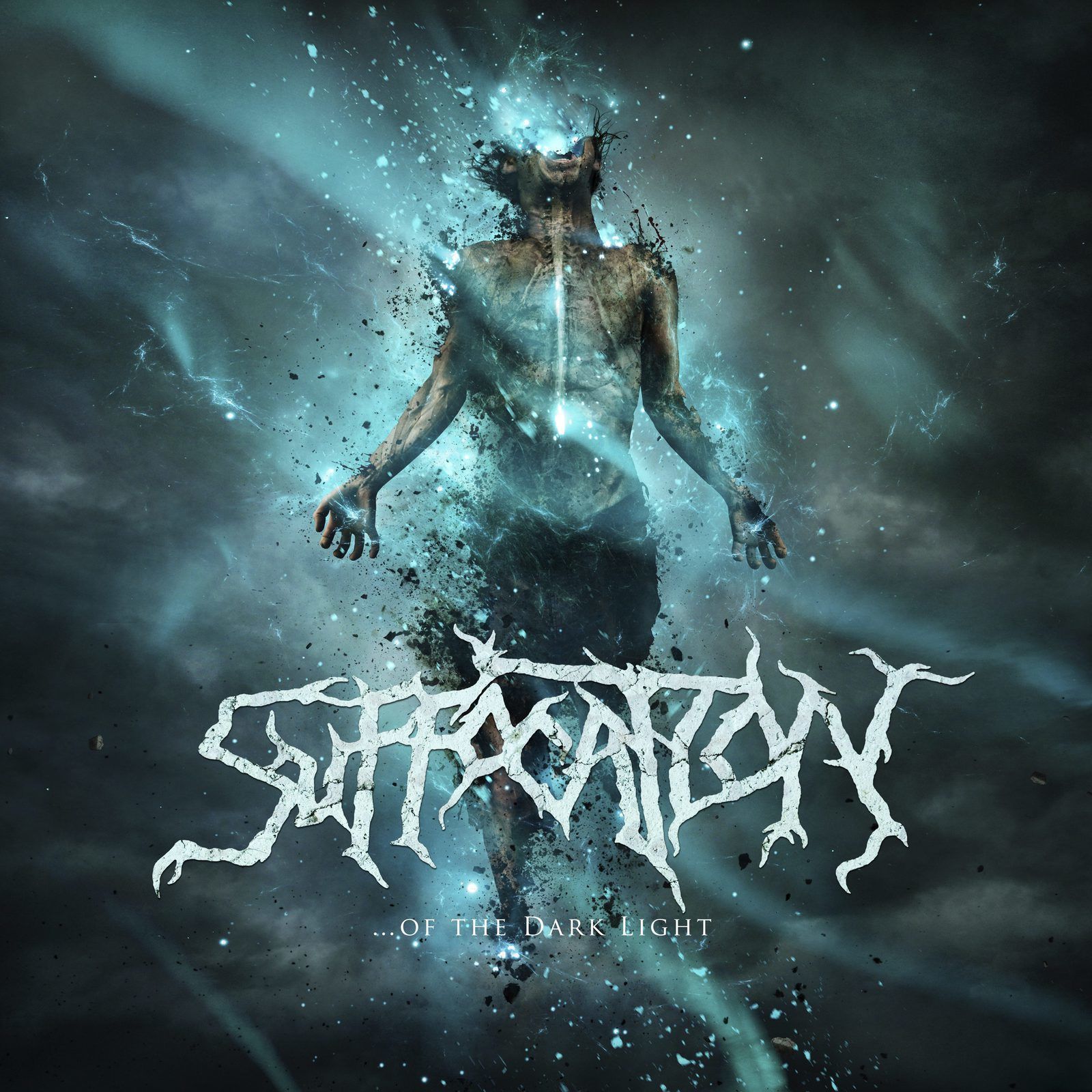 (8/10) New York base metal pioneers Suffocation finally releases their highly acclaimed longplayer "...of the Dark Light". It seems that the period between albums starts to get longer with this album taking the band four years to write and record. The main reasons are as simple as a logical. The five piece band has been extensively on tour, doesn't get younger over time and also put high demands when it comes to songwriting and perfection on themselves. All this lead to a 48 months lead-time for "...out of the Dark Light", a wait that was worth to take.
In the meantime the work is done and the new record is ready to be shipped to your local record dealer. It features nine songs that will be a delight for fans of the band. Suffocation didn't change a lot when it comes to their music and sound. The quintet stands for old-school death metal performed build on technical finesse and intensity. "...out of Dark Lights" includes everything you could ask for. Guttural growls dominate the scene, constantly interacting both furious and wild leads. Suffocation has this gift of writing songs that, on first sight, sound simple and straight-forward. But if you take some time to deeper into this demonic masterpiece you will find small twist and tweaks that adds excitement to each of the songs. Tracks like the fast opener "Clarity Through Deprivation" are highlights in death metal. These songs are not accepting conformity at all, something that also goes for the mighty "Return to the Abyss".
Suffocation's not heading for melody and catchiness. However, the guys do have song on the tracklist that's slightly more melodic than the rest. Even though coming in the typical fashion, the grooving "Caught between Two Worlds", is a bit easier to approach than some of the other malicious grinders on this longplayer.
Fans of technical death metal will have a lot of fun with this album. Suffocation's new longplayer might miss a 'big' hit but it's the consistency in brutality and intensity that more than compensates for this. You should not miss this album, a record proving that passion for metal has nothing to do with age.
(8/10)
Tracklist:
Clarity Through Deprivation
The Warmth Within the Dark
Your Last Breathe
Return to the Abys
The Violation
Of the Dark Light
Some Things Should Be Left Alone
Caught Between Two Worlds
Epitaph of the Credulous
Label: Nuclear Blast
Genre: Death Metal
Release Date EU: June 9th, 2017