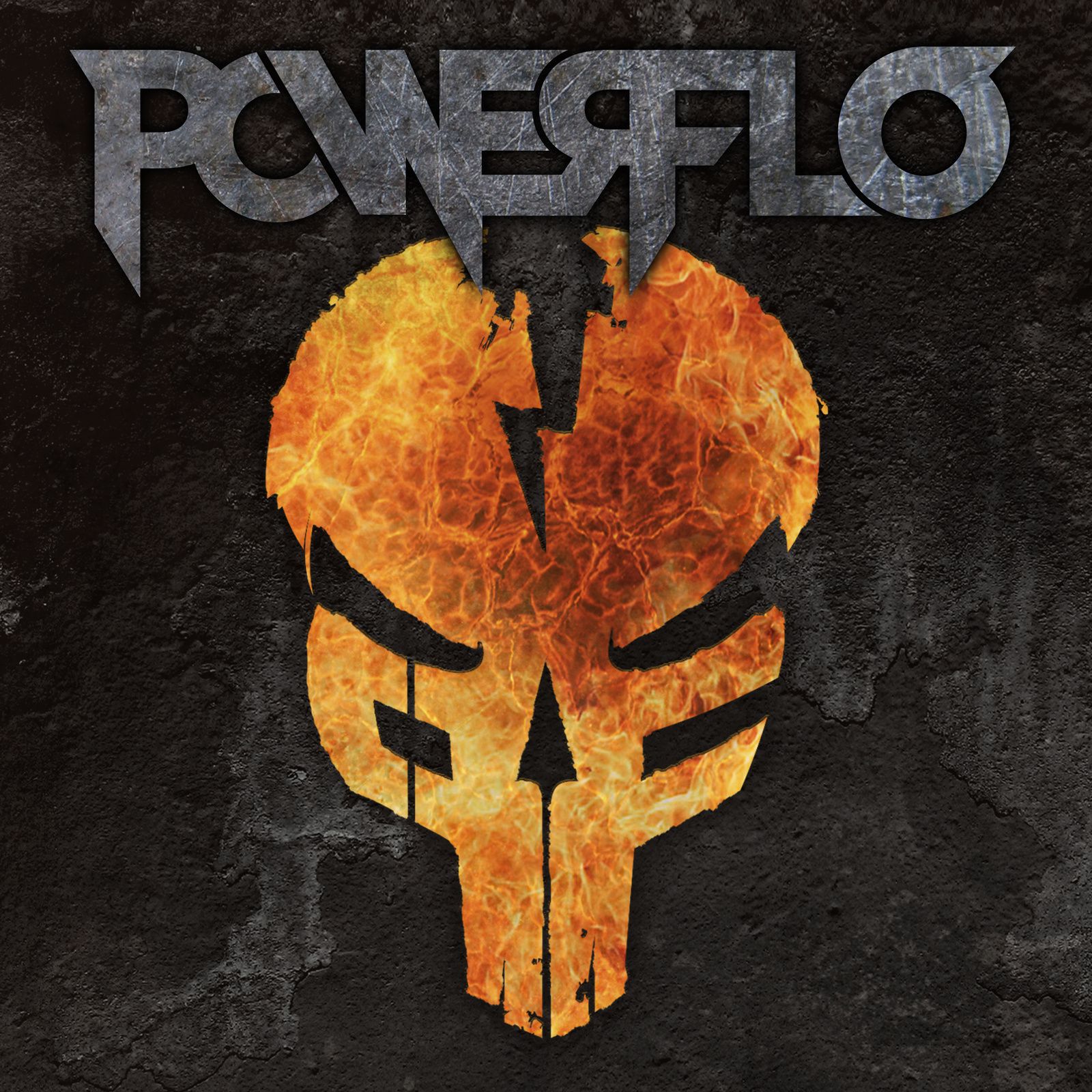 (8/10) It feels like Crossover's gaining more and more of a momentum again. There are the Prophets Of Rage being on a successful tour through Europe right now and there's a new player in the starting blocks too – Powerflo. Having a deeper look behind this name unveils well-known musicians. Cypress Hill's Sen Dog as part of the 'Flo' as well as downset guitarist Rogelio Lozano and Billy Graziadei from Biohazard, Fear Factory bassist Christian Olde Wolbers and Worst drummer Fernando Schaefer. The musical background of the involved also describes very much the sound of this debut. The quintet celebrates a crossover style that brings together some metal with hip-hop, punk and rock.
Powerflo took a very inclusive approach rather than an exclusive one. Everything started with a jam session, leading to a vibe that was kept throughout the entire album. Powerflo's songs don't feel forced or planned. Powerflo's album grew more organically which also means that, even though 'Crossover' is the overarching style, the disc comes with wider variation of styles combined.
"My MO" is the grooving starting point into this longplayer, a song that shows the whole beauty of crossover. Hip-hop meets metallic riffs in an excellent way. "Resistance" adds another level of aggressiveness to Powerflo's sounds before melody and heavy riffs dominate "Where I Stay".
One of the best songs on the album is the punky "Less Than Human" that also, in parts, reminds of downset. After such a blast the moderate "The Grind" shows the entire spectrum of styles on "Powerflo", followed by a Biohazard-inspired smasher called "Victim of Circumstance".
Let's take this album for what it is: a cool longplayer with well-crafted crossover songs that catches attention. If you like the "Judgment Night" soundtrack or if you call one of the earlier mentioned bands your favorite than you should also get into the 'powerflo'.
(8/10)
Tracklist:
My MO
Resistance
Where I Stay
Crushing That
Less Than Human
The Grind
Victim of Circumstances
Made it This Way
Finish the Game
Up and Out of Me
Start a War
Label: Dino Alone Records
Genre: Crossover
Release Date EU: July 7th, 2017