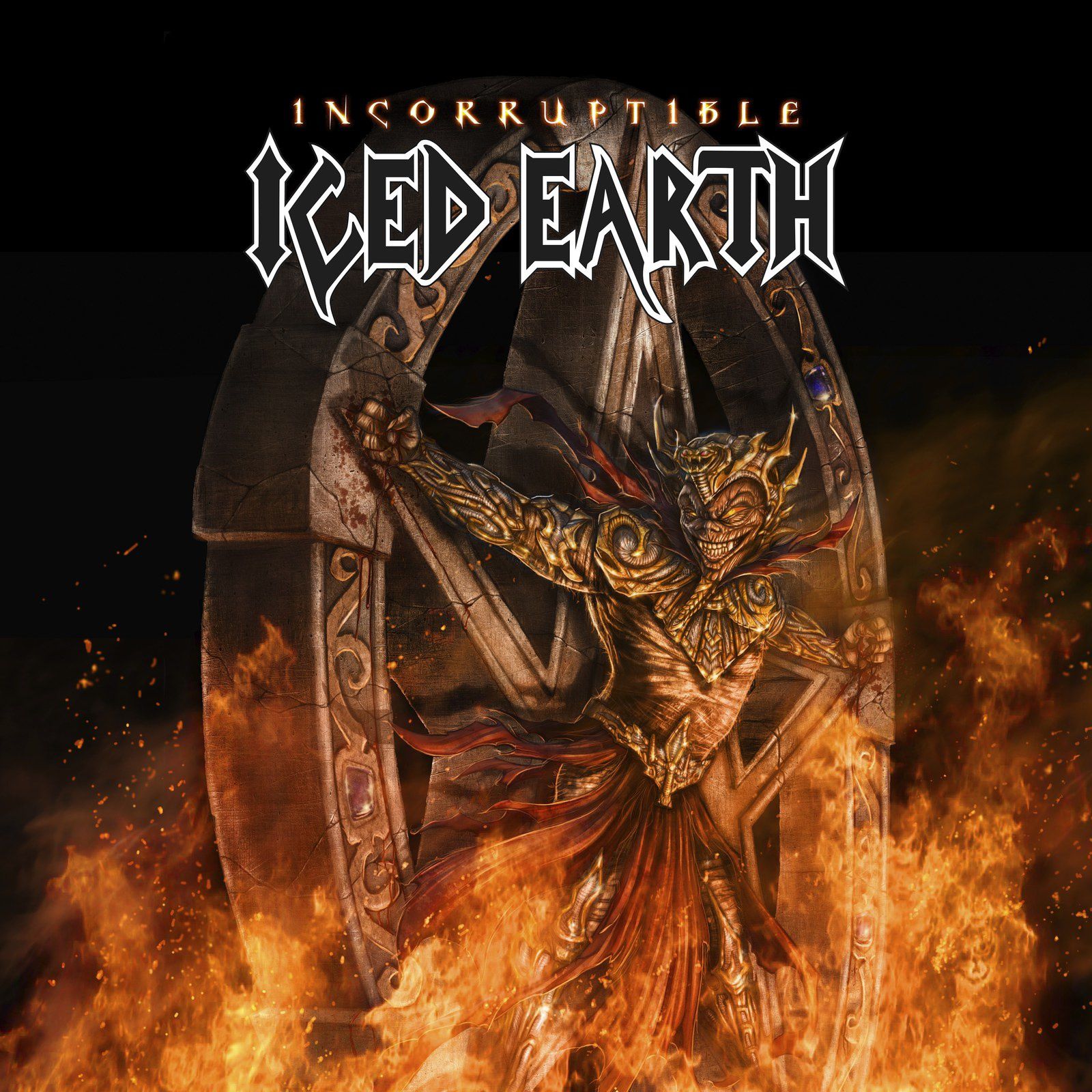 (8/10) Following the advancement of a band from their early days up to date is nice thing. For me, Danish Volbeat is belongs to this group of bands and Iced Earth is another one. It was at the end of the 80's when I received a demo called "Enter the Realm", a real tape at that time. The band who released this tape was called Iced Earth and almost nobody heard of them before. However, this demo was a kind of trailblazer for an almost 3 decades lasting success story in metal.
In all these years many things changed but there are some consistent factors being important for Iced Earth sound and identity. First of all it's founding member Jon Schaffer whose passion and dedication kept the band on course. Next to the guitarist himself it's drummer Brent Smedley who's second longest part of Iced Earth, with some 'in and out's. What does the trick is the combination of these two guys with some refreshment coming in by new band members. Jake Dreyer on guitar is the newest 'one in town' but the biggest win was Stu Block, who joined in 2011. His wide vocal range of adds a lot to Iced Earth songs, on the latest releases including the newest longplayer "Incorruptible", all benefiting a lot of him. His phenomenal voice enriches songs, leading to moments like the calmer parts of "The Veil", reminding of the earlier Queensryche.
Iced Earth created their own sound from the very early days. The band developed it further but never considered bigger changes. This consistency comes back in the album title "Incorruptible". Iced Earth is Jon Schaffer's brainchild, his carrier "to write songs and move people". It's a matter of heart for the guitarist and even stressful moments like his neck surgery and line-up changes couldn't do any harm to what Iced Earth is about, powerful metal with well-done melodic vocal lines and a full load of mighty riffs.
The tunes on the new release are inspired by Viking power ("Great Heathen Army"), pirates ("Black Flag") and many more. What they all have in common is the extremely powerful expression and galloping beat that pushes each of the tracks to its limits. And like with the earlier longplayers also this one comes with an epical long track. It's the closer "Clear the Way (December 13th, 1862)" summing up things in a perfect fashion. Schaffer thermalizes the battle of Fredericksburg, a bloody and brutal chapter of the American Civil War. Since quite a while the bandleader wanted to write a song about this topic and now the work is done. "Clear the Way (December 13th, 1862)" is a highlight of the album, featuring some calmer moments with samples of war cries, embedded in the typical Iced Earth riff assault.
"Incorruptible" is the band's 12th studio output and Iced Earth lives up to expectations. There's not that much new when it comes to songs and sound. If I would be negative, which I'm not, I would say that there's a sort of stagnation. However this doesn't matter since it's on an extermely high level and metal music a la Iced Earth is exactly what's needed for some good head banging. Expectations fulfilled.
(8/10)
Tracklist:
Great Heathen Army
Black Flag
Raven Wing
The Veil
Seven Headed Whore
The Relic (Part 1)
Ghost Dance (Awaken the Ancestors)
Brothers
Defiance
Clear the Way (December 13th, 1862)
Label: Century Media
Genre: Heavy Metal
Release Date EU: June 16th, 2017