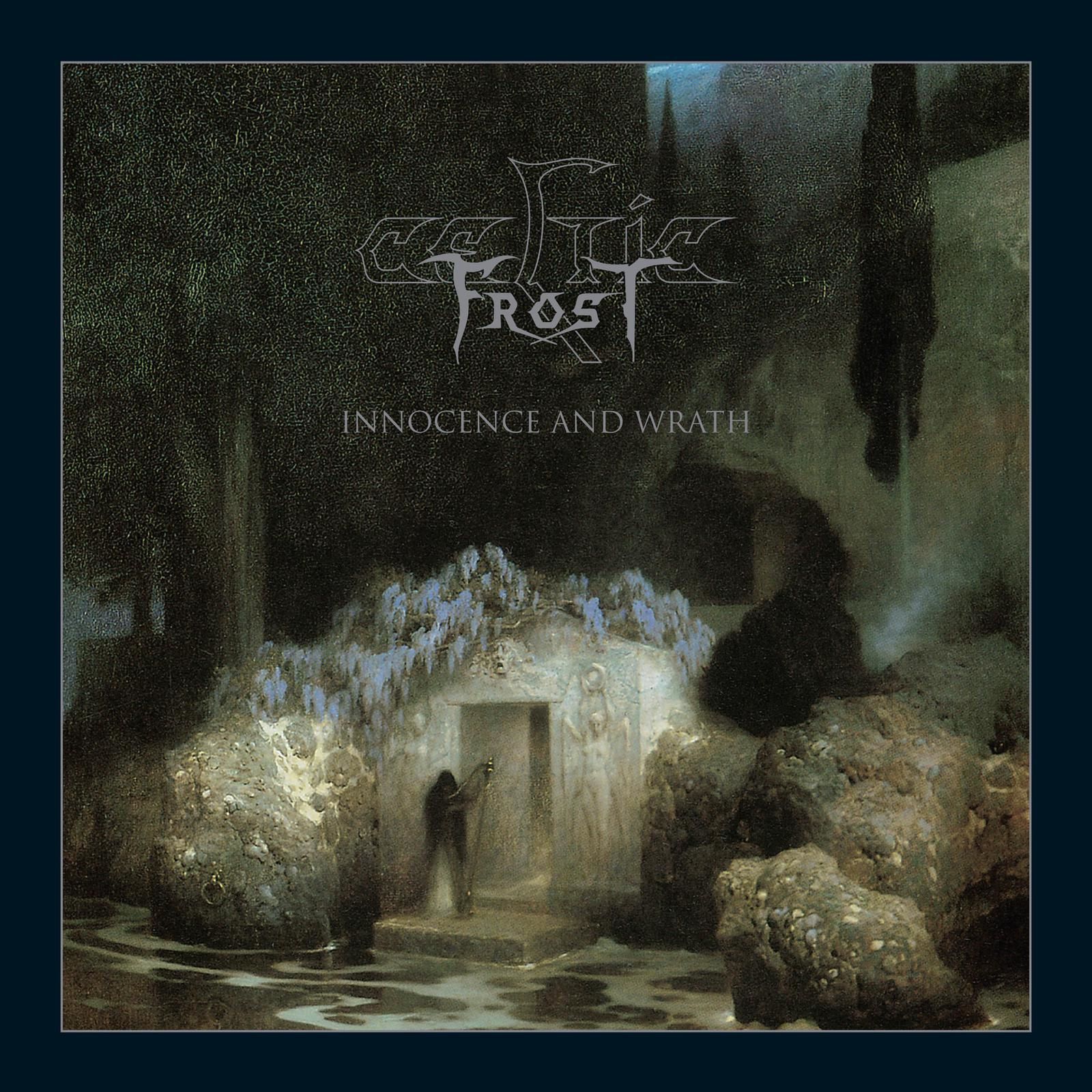 (*/10) My door opener to Celtic Frost was the band's third longplayer "Into the Pandemonium". I read the positive articles in some fanzines and in addition the album was highly recommended to me too by a friend of mine. OK, if there was such a buzz around this longplayer it couldn't be a bad one. And wow, it blew me away when I heard the songs for the first time. This was extreme metal, at least for me at this specific moment in time. Already the opener "Mexican Radio", a cover version of the Wall Of Voodoo song, put a spell on me but also "Mesmerized" and "Caress Into Oblivion" have been mind-blowing experiences for me, listening to this fantastic album. Based on such a positive impression of "Into the Pandemonium" curiosity was rising which brought me to the first two longplayers – "Morbid Tales" and "To Mega Therion". What should I say? These records have been at least as good as their third one. Especially "Morbid Tales" had this anarchic vibe that made it such an extreme experience for ears and mind. In one or another way it seemed like these songs don't know any boundaries or limits while on the other hand none of the tracks ended up in chaos. They all followed an own structure, all leading to this typical Celtic Frost sound. "To Mega Therion" picked things up where the band left of with the debut. Still being a harsh and evil piece of music, Tom Warrior and his gang fine-tuned their music, leading to smashers such as "The Usurper" and "Circle of Tyrants". With each of these songs written and released another trademark of Celtic Frost was hammered into brains of metalheads. If someone can claim copyrights on "UUUhhhhh", than it's Tom G. Warrior. This guttural moment came and comes back in quite some songs and belong to Celtic Frost with 100%.
The big disappointment came with "Cold Lake" which was the band's fourth album with Celtic Frost moving away from their roots and it's not too bad that this release isn't part of the current re-issue series. What is part though is the next longplayer of Swiss-based metal pioneers - "Vanity/Nemesis". This album can't handle a comparison with the first three ones, but it shows the band catching up again. "Vanity/Nemesis" is more an album showing the experimental side of Celtic Frost with opening their music also for other influences – like gothic and more traditional metal. At that time the fifth album was a mixed bag and it took me a while to find my way into it. I think it has to do with expectations. Approaching it in a way of comparing old and new leads to disappointment. Seeing it as a 'stand alone 'piece of music instead, allows finding the details and tweaks that are weaved into the songs, making "Vanity/Nemesis" to an interesting album.
This was my story around Celtic Frost, a band that was more than influential for extreme metal music, picked-up by many bands and further developed up to date. These guys initiated a genre that added another shade to metal music and their first three records are classics that should be part of every collection. Fortunately the "Noise lebt!" campaign brings back all these highlights in a re-issued edition. "Innocence and Wrath" is the compilation that covers the highlights of the mentioned records, while each of these cornerstones is also available individually as CD and vinyl. If you grew up with Celtic Frost these releases are a welcomed journey back in time and if you're a younger metalhead who missed these early days you can easily catch-up with these discs.
(*/10)
Tracklist:
1. Human (Intro)
2. Into the Crypts of Rays
3. Morbid Tales
4. Procreation (Of the Wicked)
5. Return to the Eve
6. Nocturnal Fear
7. Innocence and Wrath
8. The Usurper
9. Dawn of Meggido
10. Circle of the Tyrants
11. Fainted Eyes
12. Necromantical Screams
13. Jewel Throne
14. Eternal Summer
15. Suicidal Winds (Emperor's Return EP)
16. Visual Aggression (Emperor's Return EP)
17. Mexican Radio
18. Inner Sanctum
19. Tristesses de la Lune
20. I Won't Dance (The Elders' Orient)
21. In the Chapel In the Moonlight
22. The Inevitable Factor (Alternate Vox)
23. The Heart Beneath
24. Wine in My Hand (Third from the Sun)
25. Wings of Solitude
26. Nemesis
27. Journey Into Fear (Emperor's Return EP Recording Sessions)
Label: BMG/Noise
Genre: Thrash Metal
Release Date EU: June 30st, 2017