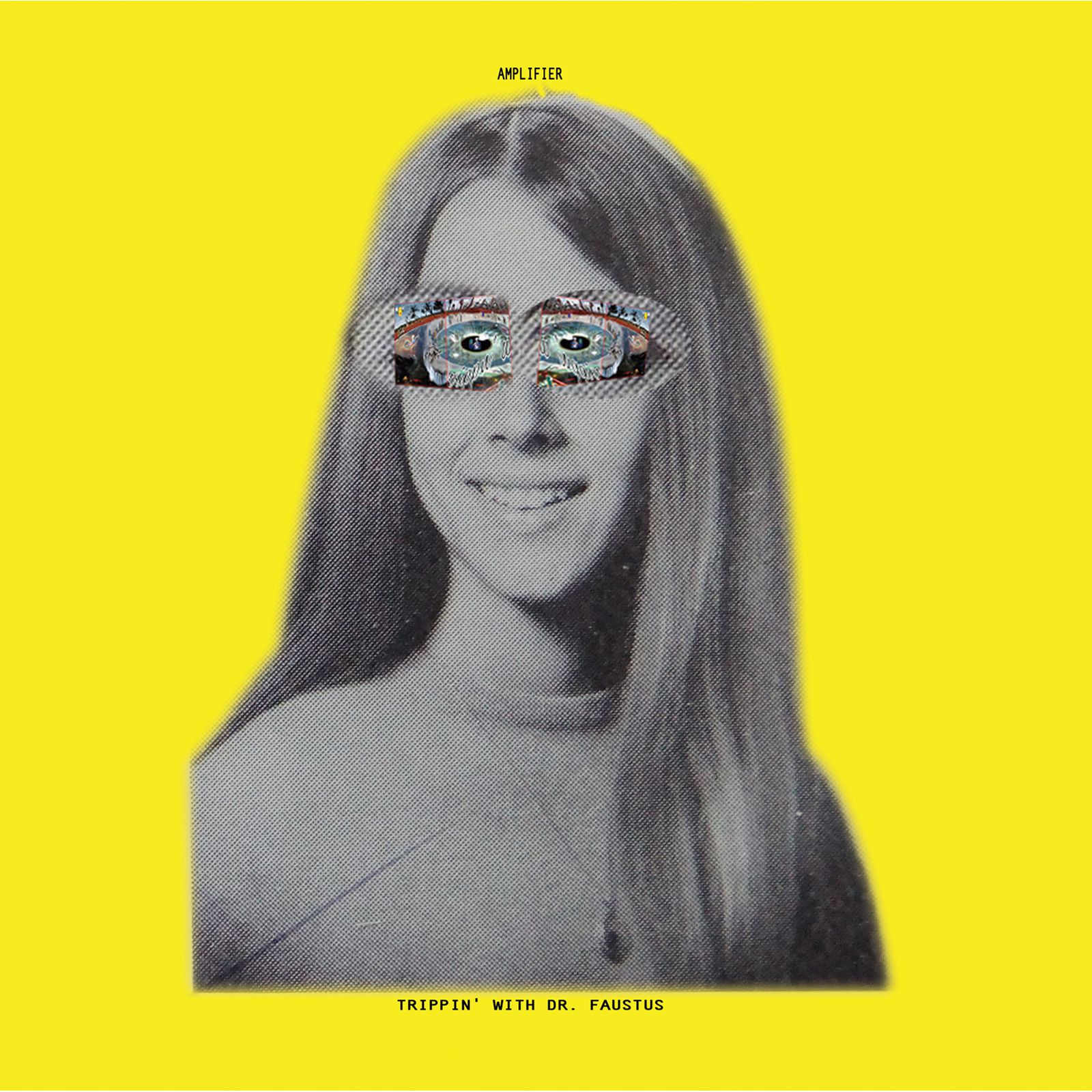 (8/10) Amplifier still belongs to one of the most underrated bands when it comes to alternative rock music. Even though having release five full-length record, accompanied by some EP's and three live recording, Amplifier never reached a wider audience. This is a pity since Amplifier's albums contain excellently crafted songs which are a treat for ears and mind.
"Trippin' with Dr. Faustus", their new product in the offer, is rooted in 2011 when Amplifier released their "The Octopus" album. "Silvio", a song on the new album, was meant to be a part of the band's third record but didn't make it on the tracklist since, according to Sel Balamir, it didn't really fit into the universal themes of this longplayer. However, the idea kept on growing with being the base for a whole story around it.
The new album of the Manchester-based rock outfit features nine more songs, so ten in total. Generally spoken Amplifier sticks very much to their sound even though I have to say that the prog parts got a bit less, while the psychedelic elements moved more into the forefront, supported by a harsher sound expression that's spot-on. The album is kept in melancholic mood that is widely interpreted. Songs like "Feakshow" stretches the borders a bit with some more psychedelic moments, including a Sabbath-inspired instrumental section half way down the road. "Horse" instead, also coming from an earlier moment in Amplifiers career, is kept calmer than other tunes in this release. It's a well-done track that still includes some riffs while the overall pattern is a more soulful one. These bigger soundscapes are even stronger when it comes to "Supernova" and also the acoustic "Anubis" contributes to a wider range of sounds. As mentioned, the prog parts are less present, however there are more complex tracks on the album too. One of them is the multi-layered "The Communion (Big Time Party Maker)", also pleasing the listener with a powerful drum beat.
"Trippin' with Dr. Faustus" became an interesting rock album, done by a band that deserves more attention. The music on their sixth longplayer definitely supports such a step and let's see if fans will pick it up. For sure it's good psychedelic rock music for fans of Soundgarden, Monster Magnet,...

(8/10)
Tracklist:
Rainbow Machine
Freakzone
Kosmos (Grooves of Triumph)
The Commotion (Big Time Party Maker)
Big Daddy
Horse
Anubis
Supernova
Silvio
Old Blue Eyes
Label: Rockosmos
Genre: Alternative Rock
Release Date EU: July 14th, 2017