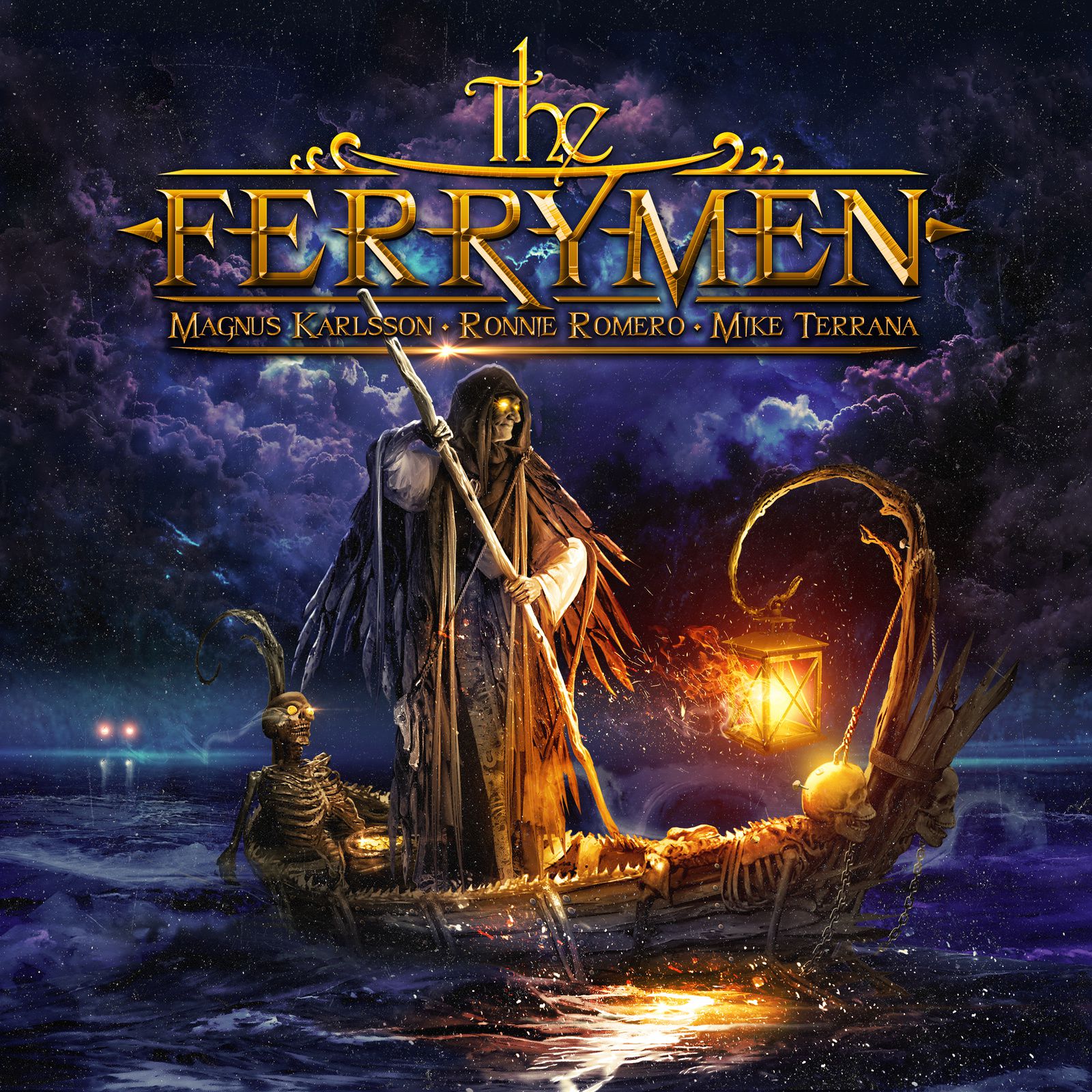 (8/10) You wonder who's behind the name of The Ferryman? It's a trio of well-known musicians with a long track record in rock and metal. The band (or is it still in a project phase) is the brain child of Primal Fear guitarist Magnus Karlsson who teamed-up with drum legend Mike Terrana and the new rising start when it comes to vocals – Ronnie Romero. The latter is very well known for being a member of the powerful Lords Of Black, but it was the fact that Richie Blackmore himself picked him as singer for last year's Rainbow shows. And it goes without saying that Mike Terrana is a hard hitting drum icon, known from his contribution to Rage, Axel Rudi Pell and more.
Since Karlsson was the initiator of The Ferryman it was also him writing the material that made it on this debut. The Swedish guitarist, who did the bass- and keyboard parts too, wrote melodic metal anthems that are spot-on. Karlsson is an experienced composer/guitarist who combines his strength with the terrific voice of Romero. Songs like the title track and the bombastic "Enter Your Dream" unveil the full potential of this trio, leading to true ear candy for fans of melodic metal. With "Still Standing Up" and "The Darkest Hour" the band honors the good old Dio sound, based on the vocals but also the way the songs are build, while the calmer moments are coming back with "One Heart" and the half-ballad "Eternal Night".
"The Ferryman" stand for an excellent album that shows what's possible if you put together some experienced guys, sharing the same passion and dedication. Karlsson and his companions did an excellent job on this record, hopefully followed by some live shows.
(8/10)
Tracklist:
End of the Road
Ferryman
Fool You All
Still Standing Up
Cry Wolf
One Heart
Darkest Hour
How the Story Ends
Enter Your Dream
Eyes on the Sky
Eternal Night
Welcome To My Show
Label: Frontiers Music
Genre: Melodic Metal
Release Date EU: June 2nd, 2017