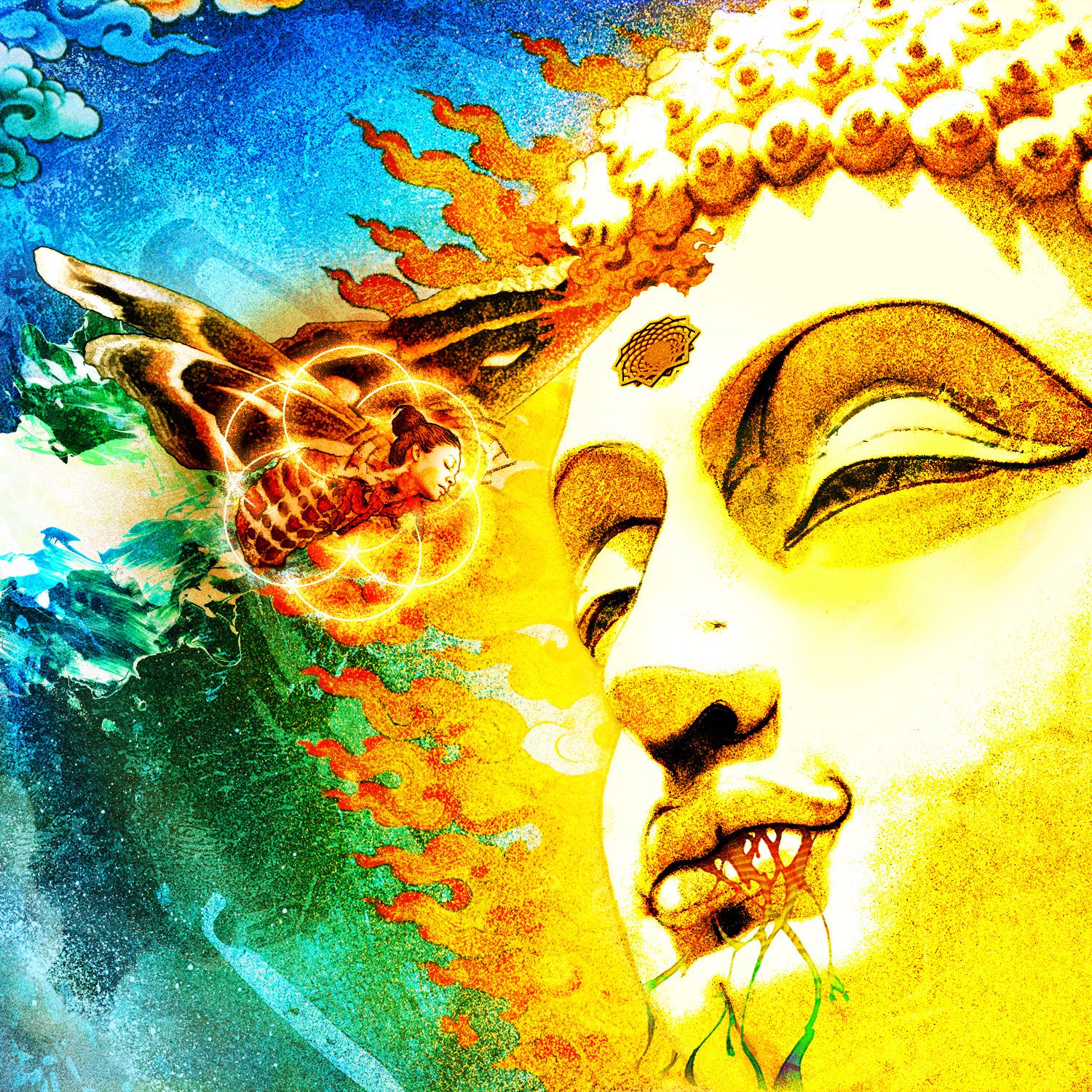 (7/10) Some records give you as a reviewer a hard time and "On Her Journey to the Sun" is one of them. Swedish singer and multi-instrumentalist Rikard Sjöblom released this longplayer a few days ago with his Gungfly project and after having listened to this longplayer several times I have the feeling of falling between two chairs. On the one hand there are, without any doubt, good musicians contributing to this album and Sjöblom's vocals are just as good as we know them from bands like Beardfish. Epical long tracks like "Of the Orb", "Polymixia" and "The River of Sadness" feature many ideas and moments of creativity that could have a 'wow'-effect as the logical consequence. The quality level of these racks is as high as we are used to when it comes to InsideOut releases and I guess you can see it coming – there is a 'but'.
"On Her Journey to the Sun" feels like a terrific and colorful fireworks, if, yes if, you would have matches or a lighter to unleash the beauty. While listening to the album several times I didn't get rid of the thought that the final spark is missing, the moment when your jaw drops due to enthusiasm, a moment when your entering a state of euphoria based on big soundscapes and beautiful catchy arcs of suspense. Don't get me wrong here, there are many moments when things get close to the described excitement but they don't really create this break-through.
Fans of progressive rock music, being musicians themselves, probably love the album. It includes well-crafted progressive rock with a stronger vintage vibe reminding of the 70's. However, it was, at least for me, not touching enough, but that might be different with each of you.
(7/10)
Tracklist:
Of The Orb
On Her Journey To The Sun
He Held An Axe
My Hero
If You Fall (Part 1)
Polymixia
Over My Eyes
Old Demons Die Hard
Keith (The Son Of Sun)
The River Of Sadness
All A Dream
Label: InsideOut Music
Genre: Rock
Release Date EU: May 19th, 2017