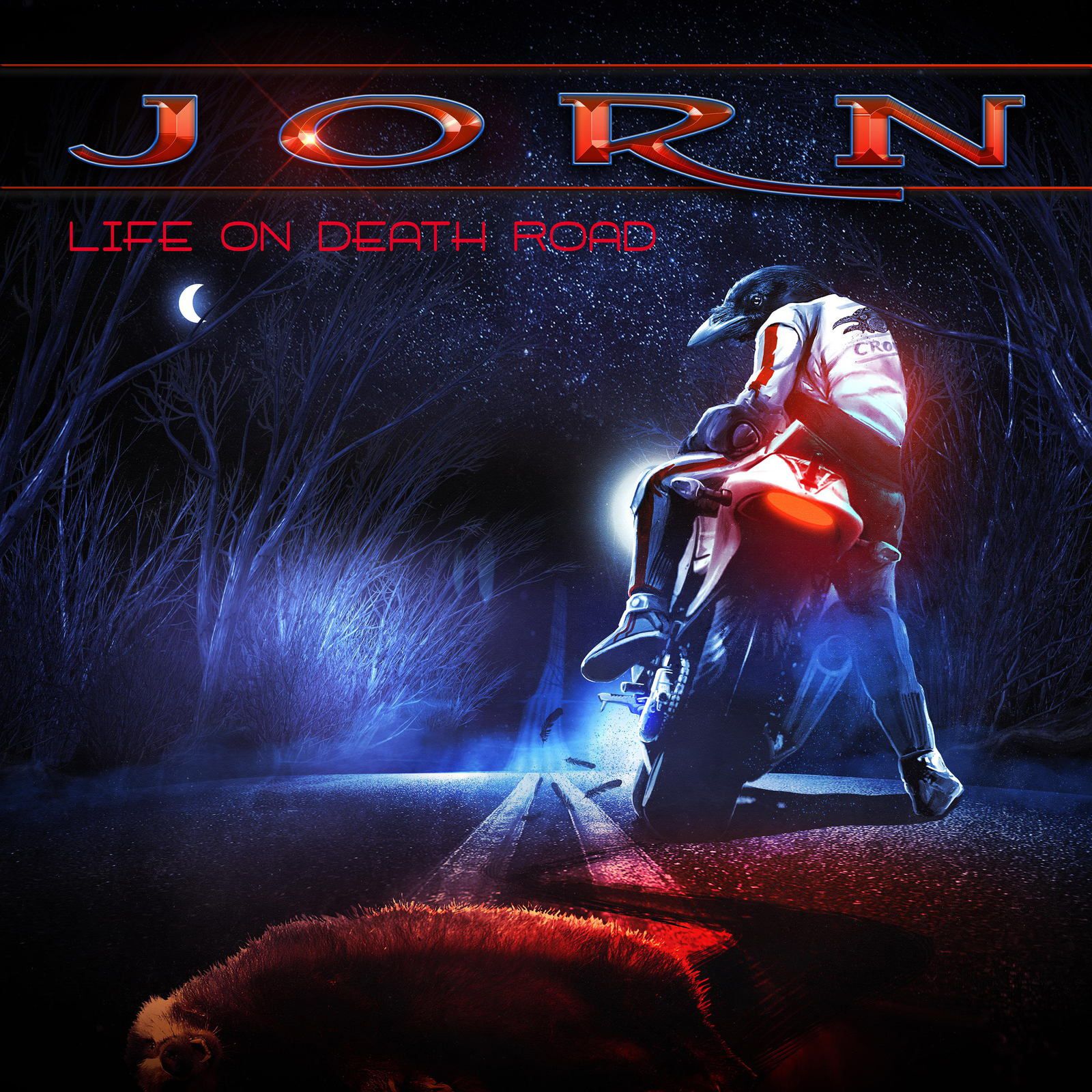 (7/10) Next to Magnus Karlsson's The Ferryman it is Norwegian singer Jorn who releases his next studio album "Life on Death Road" in the same musical genre. And it's not only that the music on these two releases is aiming for the same target group, both records have heavy involvement of Primal Fear musicians. With The Ferryman things are very obvious while Jorn's fully renewed line-up for the ninth album includes with Mat Sinner, Alex Beyrodt and Francesco Jovino three more members of the German powerhouse. Last but least there's a Primal Fear live album/DVD album scheduled for June too which rounds of an interesting triple for Mat Sinner and Co.
Anyhow, let's focus on Jorn. The album contains twelve melodic metal songs in the typical Jorn-fashion, combining metal with some classic rock roots. Some Whitesnake links can be listened to with "Fire to the Sun" while Thin Lizzy has created a kind of blueprint for "Devil You Can Ride". The 80's retrospective "Man of the 80's" brings back the old vibe with catchy melodies and a good groove and also the opener gets out of the gates very well
In the end "Life on Death Road" became a powerful album with songs that are done very well. The involved musicians secure a high level of quality, Jorn's voice is as good as we know it from earlier releases and the sound, done by Alessandro Del Vecchio, gives no reason for complaints. The only little remark I have is that the album is very predictable. If you have heard the earlier Jorn releases you know what to expect. This has the benefit of continuity but the album also doesn't exceed expectations. It's a solid release that will be very well received by genre passionistas.
(7/10)
Tracklist:
Life on Death Road
Hammered to the Cross (The Business)
Love is the Remedy
Dreamwalker
Fire to the Sun
Insoluble Maze (Dreams in the Blindness)
I Walked Away
The Slippery Slope (Hangman's Rope
Devil You Can Drive
The Optimist
Man of the 80's
Blackbird
Label: Frontiers Music
Genre: Melodic Metal
Release Date EU: June 2nd, 2017