(8/10) Power metal veterans Metal Church got a real boost with Mike Howe re-joining the legendary power metal band from the west coast. "XI" was a fantastic studio album that was followed by mind-blowing live shows, presenting a band that's celebrating metal with each note played.
Therefor it was more than a logical consequence to also record some of the shows and delight the Metal Church fanbase with a live album. Here it is. Kurdt Vanderhoof and his gang taped some of the gigs on their 2016 tour of which nine tracks made it on the album. The choice of songs couldn't be much better and each of the numbers is a real classic in powerful metal music.
Having 'classic' in its title implicates that its a more oldschool tracklist, covering songs from the debut ("Beyond the Black") up to the 1993 release "Hanging in Balance"; and everything in between. "Watch the Children Pray", "Human Factor" and "Start the Fire" are true classics.
A special extra comes at the end of the album. RatPak owner Joe O'Brien had the idea for a duet of Howe and Queensryche's Todd LaTorre, both singing together Metal Church's smasher "Fake Healer". The idea became reality and the result can be heard on this album. Having two of the best metal singers performing a song like "Fake Healer" together in the studio is more than treat for every headbanger. The song itself is already an excellent one but this new version lifts it to a next level (A wish from the writer: Could a package with Metal Church and Queensryche please come over to Europe for a tour?).
To sum up: This disc is an authentic live album with a good sound that presents Metal Church as a rock solid unit, performing songs that belong to the best power metal can offer. It's a great way for older fans to walk down the memory lane while it's an excellent opportunity for new fans to catch up when it comes to the roots of this powerhouse.
(8/10)
Tracklist:
Beyond the Black
Date With Poverty
Gods of a Second Chance
In Mourning
Watch the Children Pray
Start the Fire
No Friend of Mine
Badlands
Human Factor
Fake Healer (Duet with Todd La Torre) (Studio)
Label: Rat Pak Records
Genre: Power Metal
Release Date EU: April 28th, 2017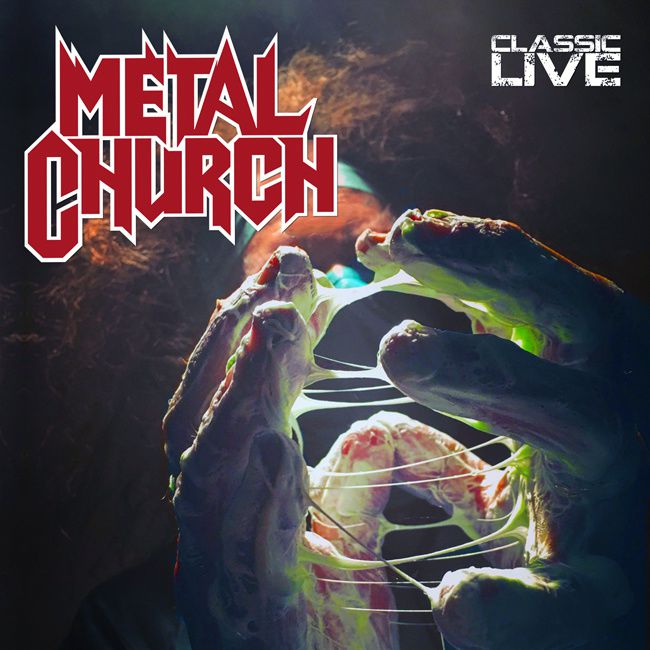 The album is also available as 'Deluxe Edition", including:
CD
Hand autographed sleeve
16 page photo booklet
Limited edition guitar pick
Fake-Healer die-cut sticker
Metal Church VIP tour laminate
Metal Church 4" vinyl sticker
Limited print 4x4 insert