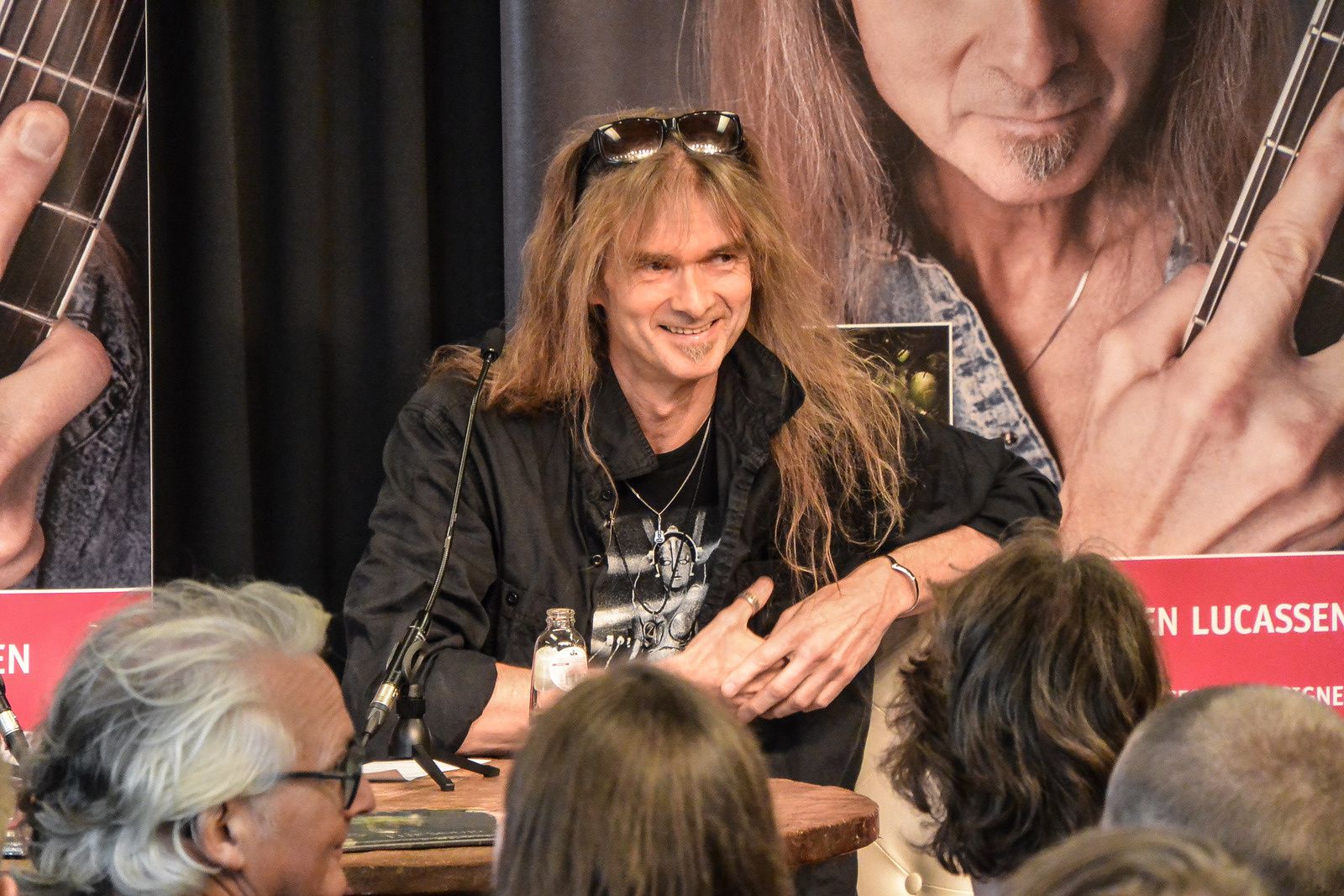 Ayreon's mastermind Arjen Lucassen was on a small signing tour through The Netherlands this weekend. After having had a stop in Venlo, Breda and Bergen op Zoom (all Dutch cities), the guitarist invited for a signing session in Den Haag on Sunday April 30st.
Before signing all kinds of Aryeon and Star One items, the guitarist talked openly about the effort of creating the newest album - a 365 days and 24/7 exercise that led to a fantastic result entitled "The Source". Also the planned live shows in September have been part of the talk that took place prior to the signing session. In the beginning it was one show at 013 that stood on the list but was quickly extended to three shows - all sold out within no time. Unfortunately no extra shows can be added. This has mainly to do with the fact of an huge organisational pre-work to safeguard a participation of as many as possible Ayreon guests and friends.
Listening to this extra class musician was a pleasure. It's amazing with how much passion and humbleness Lucassen talked about Ayreon and his dedication for music, all very much appreciated by fans that made it to this extraordinary session.