Here comes the new video from Evanescene singer Amy Lee. "Speak to Me" is the end title theme of the movie "Voice from the Stone". It's a soulful ballad that's worth to check out.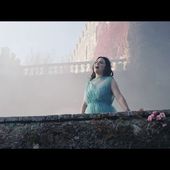 AMY LEE - Speak To Me (Official Music Video)
Amy Lee's new single, "Speak To Me", the end title theme song off the upcoming movie, Voice From The Stone. Buy "Speak To Me" on iTunes now! http://smarturl.it/SpeakToMeIT Written by Amy Lee & ...