(7/10) And if there aren't enough style in metal alreadt, there's a new one around since quite a while – 'Alfapocalyptic Rock'. Created by Swedish rock outfit Alfahanne, the style combines different variations of metal and rock. There are some black metal influences weaved into the sound, even though you shouldn't think about a black metal band at all. Alfahanne are more a rock band that's dedicated to dark and gloomy music build on a solid foundation of classic rock and punk.
"Det Nye Svarta" isn't the first album of the Eskilstuna-based band. After having published a split 7" with Niklas Kvarforth's Shining in 2013, it was the debut "Alfapocalyse" that hit the shelves a year later. Another longplayer followed in 2015 before "Det Nye Svarta" marks the third step of this outfit.
As the album title professes, the lyrics are in Swedish which makes it pretty hard to understand what the guys are singing about. However, just looking on names like "Satan's Verser" and "Dödsmaskin" clearly states a black expression that's supported by the vibe of the music.
The songs on this longplayer, nine in total, have a grim approach. Within this framework it's sometimes the impact of punk that's more in the forefront – like in "Stigmata" and "Klubb 27". A song that's slightly different, having a slower pace, is named "Mitt Mörker Är Mörkare Än Ditt". It spreads a sinister and baleful vein, mainly due to the pace and the hypnotic vocal lines.
Then there are other moments when I was reminded of bands like Fields Of The Nephilim. "Avgrundsgravitation" is one of these songs that include the beauty of melancholy spiced up with an essence of gothic rock.
It's not 'Orange is the New Black'. "Det Nye Svarta" comes from Sweden and it's Alfahanne who launches it in beginning of April. In case you're done already with colorful flowers and warmer temperatures, than this longplayer helps you to balance it.
(7/10)
Tracklist:
Satans Verser
Stigmata
Avgrundsgravitation
Dödsmaskin
Klubb 27
Mitt Mörker Är Mörkare Än Ditt
Även Hund Har Sin Dag
Svarta Får
Det Nya Svarta
Label: Indie Recordings
Genre: Alfapocalyptic Rock
Release Date EU: April 7th2017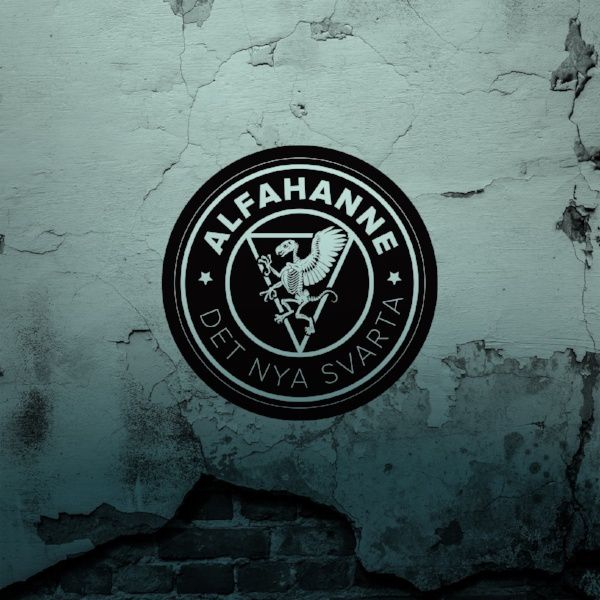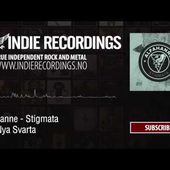 Alfahanne - "Det Nya Svarta" album coming on April 7! Pre-order CD/LP/digital + more info on http://www.indierecordings.no/alfahanne Follow Alfahanne on Facebook: ...