Hamburg-based High Fighter posted a new video. The name of the song is "Darkest Days" and singer Mona Miluski says:
"Since we're releasing this video today, exactly two years ago when we unveiled the band to public & released our first EP that day, so many great moments, shows, new friends and experiences followed for us, I see this new video for 'Darkest Days' as some cool and trippin summary. Of two more than amazing years of our short and young band history already. Our bassist Constantin again did such great job on the video! He edited it all by himself and it's again a pure do-it-yourself production. We used several live footage from our shows the past two years, and took some behind the scenes from tours & when we've been on the road...It's a very dark track and video but also visually weird, wild and psychedelic on the other hand. But that's what you get with High Fighter and on our album 'Scars & Crosses' in general: It's not an easy-listening record, it's more of a trip, and there's also a lot of pain and beauty happening to the same time. Choosing the track 'Darkest Days' for a new video of High Fighter has only been a matter of course, soundwise, we all dig that song, from the lyrics' perspective and its representation of our album vibe, but then this heavy contrast which comes with the visual footage of two awesome years with High Fighter. Seems we love contrasts!"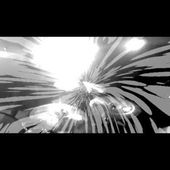 HIGH FIGHTER - DARKEST DAYS [official video]
"Darkest Days" Taken from the debut album "Scars & Crosses" by HIGH FIGHTER! Edited by Constantin Wüst Purchase 'Scars & Crosses' here, available as a 6-page CD Digi Pack, Digital Download or LP ...