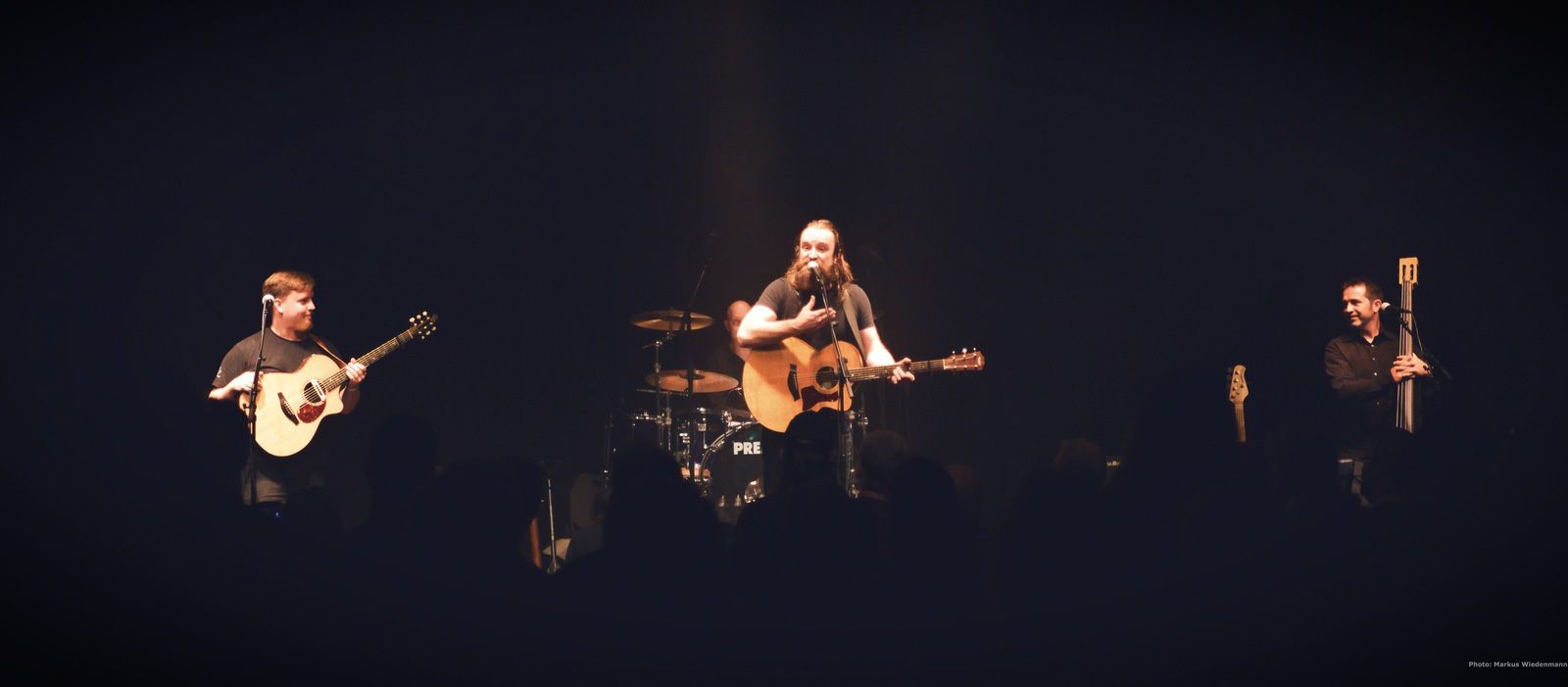 It was a bit more than 10 years ago when Damian Wilson opened for Dutch Stream Of Passion, also supporting the symphonic metal bands during two songs. This Saturday both bands have been almost in a competition with each other. Damian Wilson returned to De Boerderij for a show while Stream Of Passion performed one of the their last concerts in Amstelveen, recording the gig for a 'goodbye' DVD. Of course, it wasn't a real competition, but fan had to make a decision if they would go for the one or the other. I went to Damian Wilson.
This show in Zoetermeer had a very intimate sphere even before the show started. Wilson came on stage to check his equipment, already joshing by telling the fans to ignore him since he's the guitar tech.
A few minutes later it was time for 'lights out' and Wilson re-entered the stage, accompanied by Harry Rowland on guitar, Matt Hughes on bass and drummer Dirk Bruinenberg. This also means that Wilson's Headspace partner in crime Adam Wakeman couldn't join the singer this time. And since Nic Slack couldn't make it either it became a night without keyboards.
Even though it was a pity that Wakeman/Slack couldn't join this tour things went very well and it became an excellent night. Wilson motivated the fans to take over the keyboard parts by singing those. This gave the evening special flair, which was pure fun for all involved; and I think that the audience did a fantastic job as 'keyboarders'.
Songs played that night have been all brilliant. Older material and new songs from the upcoming "Built For Fighting" album have been well balanced during the set that didn't have setlist. Actually the guys had one but Wilson spontaneously moved things around which came for the others partly out of left field. A lot of songs from the new album have been played, a longplayer that has with "Thrill Me" a real hit. It goes without saying that also older songs have been played. "Homegrown" from the "Cosmas" album was a highlight of this show with fans acting as one big choir during the chorus.
Interesting was the fact that this time it was only "Soldier" that made it one the setlist as being a song from one of Wilson's other bands and projects. Talking about this song, Damian Wilson isn't only a great singer and a good guitar player, he's also a great frontman and excellent entertainer. Each song was introduced by a nice, sometimes funny story. The mentioned "Soldiers", as on example, followed the story of Headspace playing a show at a folk festival in the UK. Of course the guys have been the black sheep on this festival and Wilson was insulted by people while leaving the event. So he performed "Soldier" in an acoustic version and people were positively surprised, asking why he didn't play this song during the festival show. The answer: "We did". Another story was about his wish of being on the playlist of BBC Radio 2 with one of his songs. This was the introduction for the new single "Thrill Me" which actually is listed in the meantime at Radio 2.
A special moment that night was the solo part of guitarist Harry Rowland who got the chance to present two of his emotional numbers. "Day by Day" is a spot-on acoustic guitar song with a lot of feel and things got even more emotional when the guitarist played "Take Care", a song that he wrote for his brother who's in the Navy.
Being part of this Damian Wilson show was very well spent time on a Friday night. Time was flying and far too early two hours of excellent music came closer to an end. "Commune" ended a show that was based on emotions, fun and thoughtful moments - a show where musicians and fans became one, celebrating this special moment in time.
Wilson will come back to Zoetermeer on December 21st this year and I guess that most of the fans are already looking forward to welcome the great musician back in Zoetermeer again- at least I do.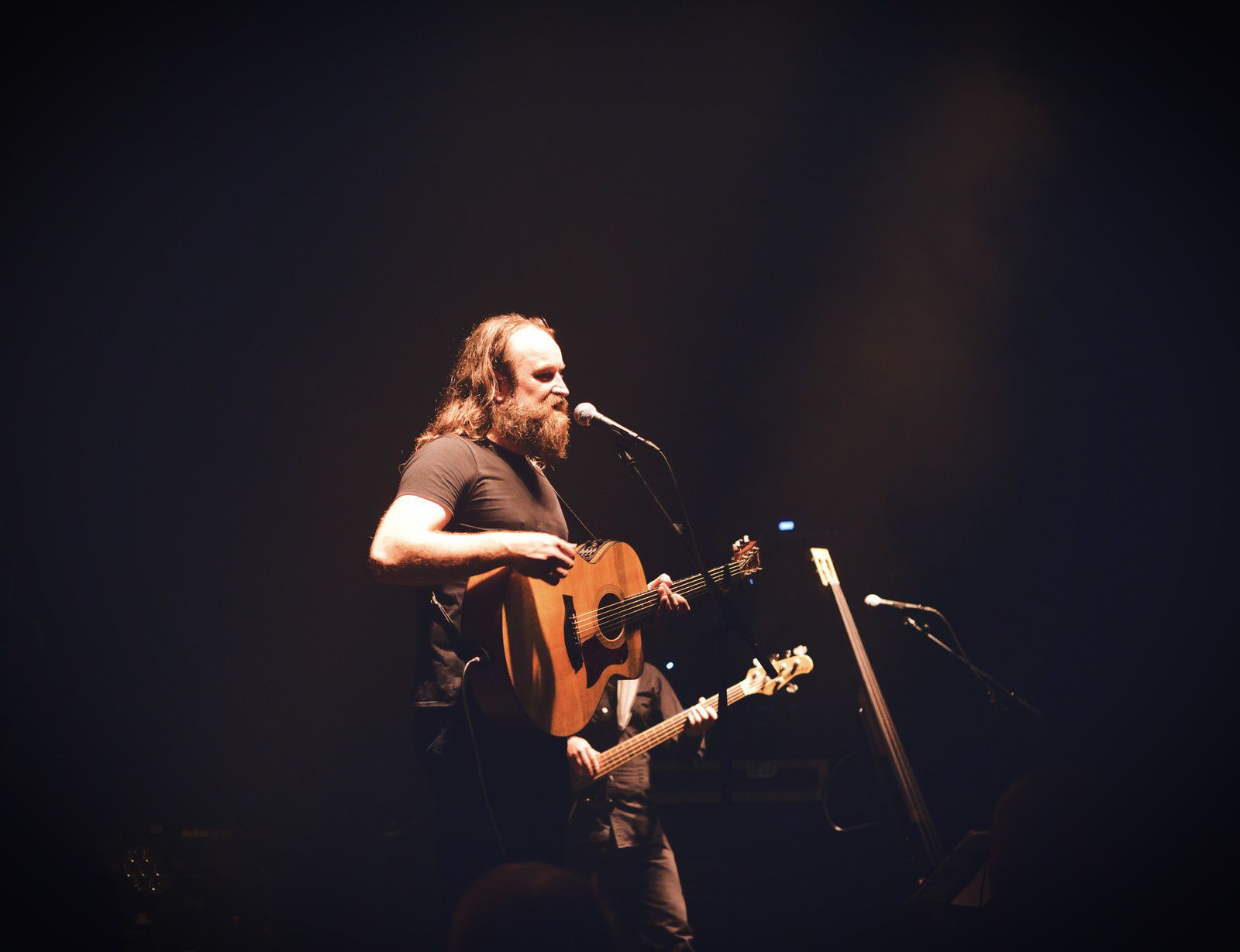 Setlist:
When I Leave This Land
Seek For Adventure
Disciple
Soldier
Day by Day (Harry Rowland solo)
Take Care (Harry Rowland solo)
Thrill Me
Battle Lines
Homegrown
All I Need
I Won't Blame Life
Impossible
She's Like a Fable
Fine Weather
Naked
Written in Anger
Fire
Brightest Way
Commune
Location: Cultuurpodium De Boerderij, Zoetermeer, The Netherlands
Date: 02.09.2016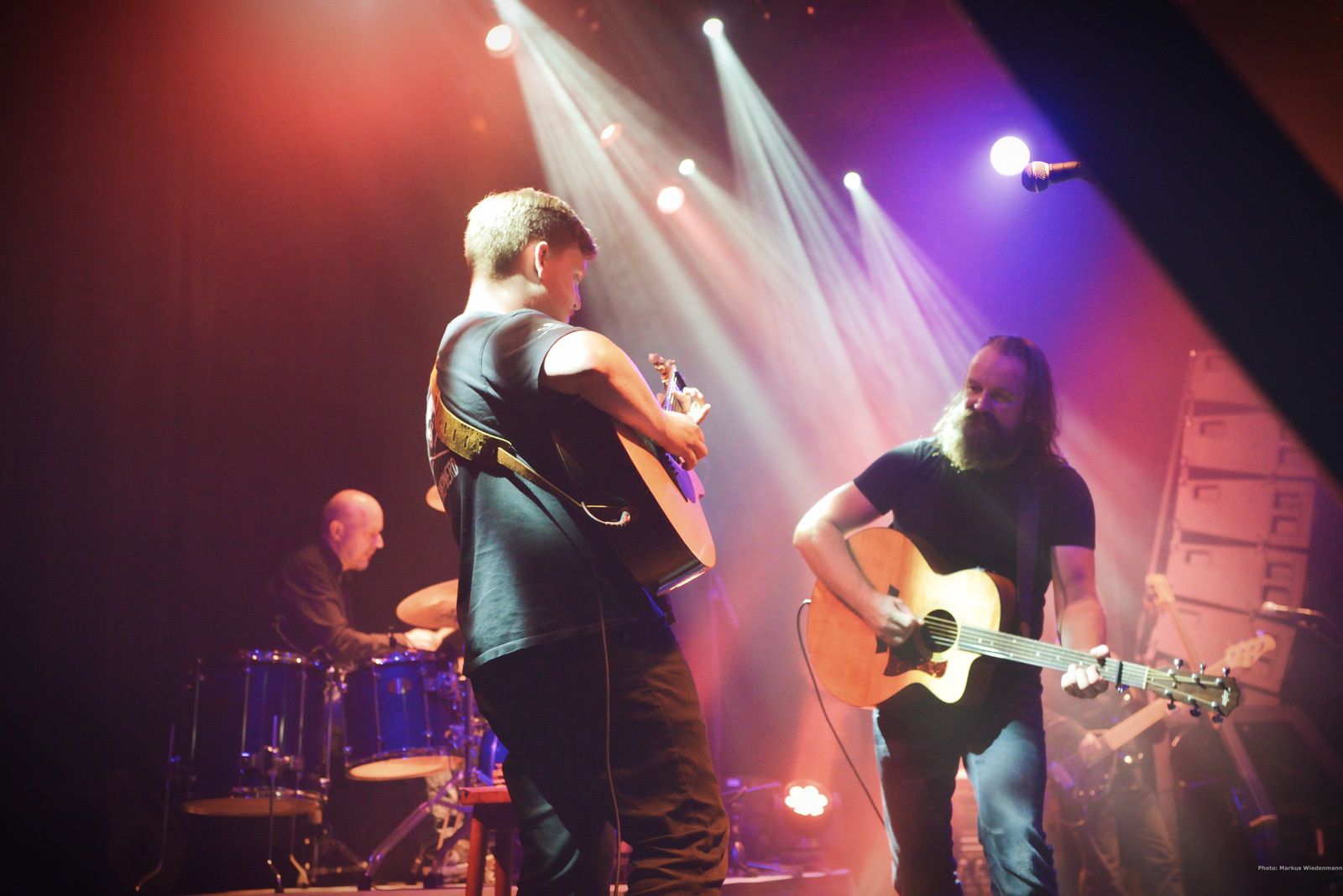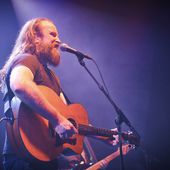 Content from Damian Wilson & Band, Cultuurpodium Boerderij, Zoetermeer, 02.09.2016
Damian Wilson & Band, Cultuurpodium Boerderij, Zoetermeer, 02.09.2016
https://www.flickr.com/photos/125260742@N07/sets/72157673248713316/