As reported earlier Kai Hansen worked on his solo debut under the banner of Hansen & Friends. The iconic guitarist from Hamburg worked together with Eike Freese on guitar, Heaven Shall Burn guitarist Alex Dietz on bass and Carcass' Dan Wilding on drums.
The album will be released on September 16th and come via earMUSIC/Edel. The title is "XXX Three Decades in Metal", a name that says it all.
Hansen will perform the songs from his solo debut at this years Waken festival for the first time live and a teaser of the record is already online. "Born Free" is the first song that was unveiled and it's an awesome piece of metal. "Born in Hamburg in 1963..." - words that couldn't have been chosen better.
"Born Free" is a brilliant metal anthem that sticks as a wet spaghetti to the wall. Great riffs, a melodic chorus and a powerful arrangement makes this tune to a true headbanger. Take a look at the video.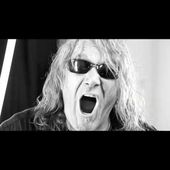 Hansen & Friends "Born Free" Official Music Video
KAI HANSEN TO PREMIERE OFFICIAL VIDEO OF FIRST SINGLE "BORN FREE". UPCOMING SOLO DEBUT "XXX - THREE DECADES IN METAL" TO BE RELEASED ON SEPTEMBER 16th, 2016. Coinciding with the exclusive one-time ...
https://www.youtube.com/watch?v=FGkwVVYkWTw&feature=youtu.be