Muenster-based Black Space Riders provide fans with some more songs from the "Refugeeum"-session. The band releases an EP that's called "Beyong Refugeeum".
The disc will be availbale from May 13th onwards and will come with the following tracklist:
Willkommen
Freedom At First Sight
Droneland
Starglue Sniffer
Vrtx Rmx (Bonus Track)
Gravitation (Bonus Track)
"Starglue Sniffer" is one of the tracks and the band unveiled a video for this tune.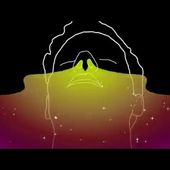 BLACK SPACE RIDERS - "Starglue Sniffer"
Artist: BLACK SPACE RIDERS Track: STARGLUE SNIFFER Album: BEYOND REFUGEEUM EP (13th may 2016) Music & Lyrics by Black Space Riders (Jochen Engelking) Video by Lenia Friedrich all rights protected ...