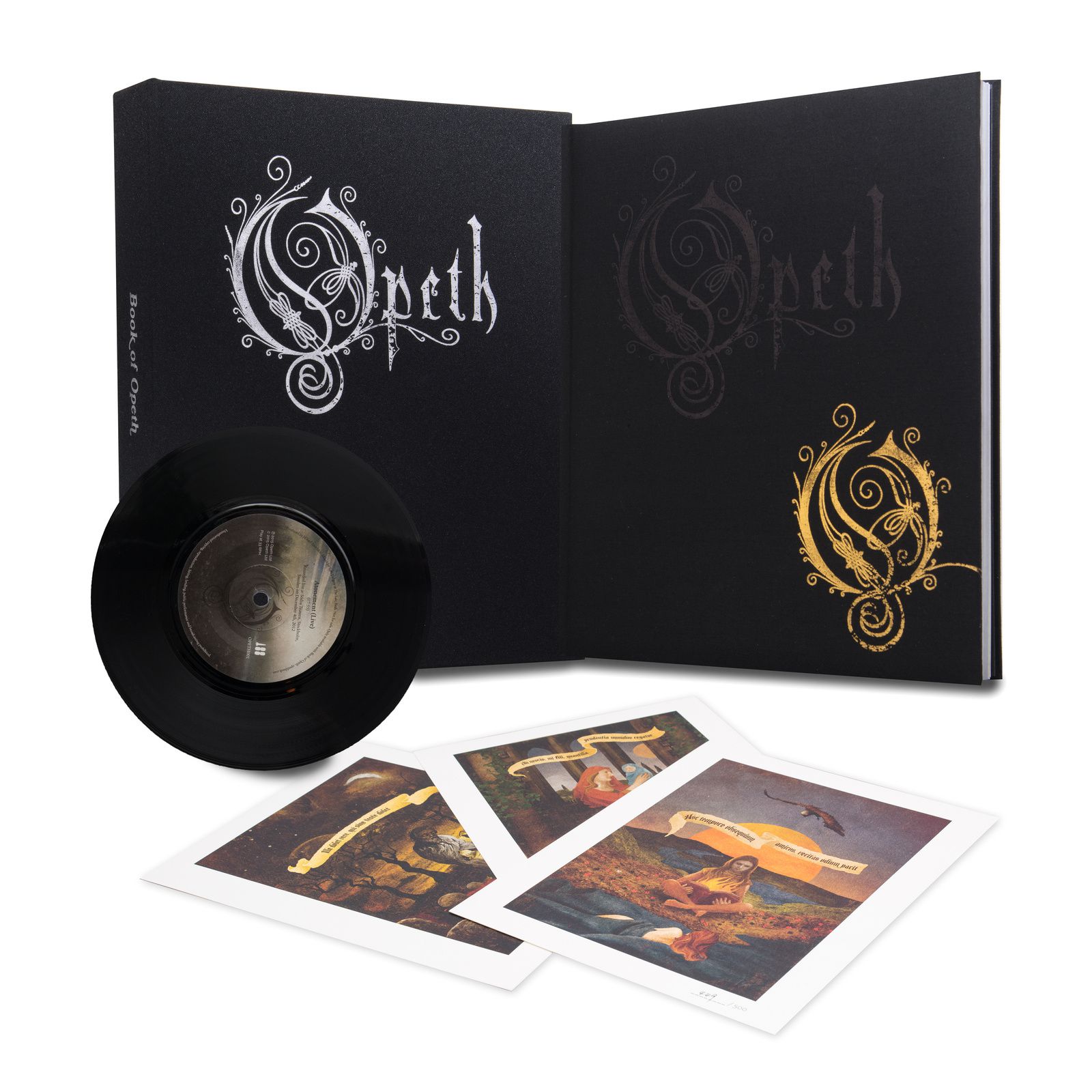 On April 14th, Swedish Opeth published a book that is more than impressive. Opeth is celebrating their 25th anniversary and Mikael Åkerfeldt had the brilliant idea to honour such a milestone with a book about the band, a documentatation is more than just biography.
"Book of Opeth" is the result of Åkerfeldt, bandmates and friends opening their, partly private, treasure boxes which led to a huge amount of photos and artworks that illustrates the history of this important metal band.
"Book of Opeth" starts in the very early days of the group when the band was deeply rooted in Swedish 90's death metal the Stockholm-style, followed by all important milestones of this iconic band.
What makes this book also very thrilling to read from beginning to end is the fact, that Åkerfeldt tells all the stories in first-person. It really feels like he in person is telling you the story of the band.
These storys, photos and artworks are put together with a lot of dedication and love. It feels like the guys had a lot of fun while working on this printed retrospective. The book is a precious printed work that is enjoyable and easy to read. Thumbs up and horns up.
"Book of Opeth" will be available in the following editions:
The Classic Edition
Limited to 3,500 copies
A large format, 208-page full-colour hardback, printed on heavy-weight art paper
Over 300 images, many of which are rare and previously unseen
7" record exclusive to the book
Wrapped in silk cloth with foil detailing
The Signature Edition
The Classic edition with a black-on-black cover
7" record exclusive to the book
Limited edition of 500 hand-numbered sets
Each set signed and numbered by Mikael Åkerfeldt
Also includes three limited edition fine art prints by Travis Smith, hand-numbered to match the book
Presented in a clamshell box covered in black cloth with foil detailing
The Book of Opeth is only available from www.opethbook.com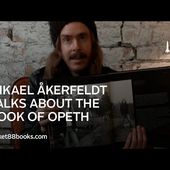 Mikael Åkerfeldt talks about the official Book of Opeth, published to celebrate the band's 25th anniversary This sumptuously illustrated history presents Opeth's unique tale, from their earliest ...