UK hardcore legend Discharge will release their next album on April 29th and it will be the first record the guys release via Nuclear Blast Records. The cover is revealed and the tracklist looks like this:
01. New World Order
02. Raped And Pillaged
03. End Of Days
04. The Broken Law
05. False Flag Entertainment
06. Meet Your Maker
07. Hatebomb
08. It Can't Happen Here
09. Infected
10. Killing Yourself To Live
11. Looking At Pictures Of Genocide
12. Hung Drawn And Quartered
13. Population Control
14. The Terror Alert
15. Accessories By Molotov (Part 2)
The first video was done for "Hatebomb". Check it out.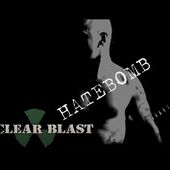 DISCHARGE - Hatebomb (OFFICIAL TRACK & LYRICS)
Album 'END OF DAYS' Is out on April 29th (EU) & May 13th (NA). Get it here: http://nblast.de/DischargeEndOfDaysNB ! SUBSCRIBE to Nuclear Blast: http://bit.ly/subs-nb-yt GET THE ALBUM 'END OF DAYS':