Swedish classic doom rockers Avantarium posted a new video. It's done for "Pearls and Coffins", one of the highlights on the bands second album "The Girl With the Raven Mask" and it's by far the best one the band released so far. Great song, great video - check it out.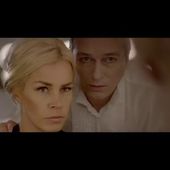 AVATARIUM - Pearls And Coffins (OFFICIAL VIDEO)
Music video for 'Pearls And Coffins'. Taken from their album "THE GIRL WITH THE RAVEN MASK". Get it here: http://nblast.de/AVATARIUMRavenMaskNB Subscribe to Nuclear Blast: http://bit.ly/subs-nb-yt ...