Deftones are looking forward to the release date of their eighth album called "Gore". April 8th is the day when the newest studio longplayer arrives at the record shops and the record features eleven new songs:
1. Prayers/Triangles
2. Acid Hologram
3. Doomed User
4. Geometric Headdress
5. Hearts and Wires
6. Pittura Infamante
7. Xenon
8. (L)MIRL
9. Gore
10. Phantom Bride
11. Rubicon
Furthermore Deftones will be on tour. Here are the US dates plus European festivals having Deftones on the billing:
05.03. Costa Mesa, USA Musink Festival
16.03. Mission, USA Never Say Never Festival
19.03. San Antonio, USA Lonestar Events Center
20.03. Dallas, USA South Side Ballroom
22.03. Houston, USA Revention Music Center
24.03. Lubbock, USA Lonestar Pavilion
08.05. Kannapolis, USA Carolina Rebellion
13.05. Augusta, USA Shaky Knees Festival (13. -15. Mai)
03.06. London, UK The SSE Arena Wembley
04.06. Mendig, Deutschland Rock am Ring
05.06. Nürnberg, Deutschland Rock im Park
10.06 Paris, Frankreich Download Festival
11.06. Derby, UK Download Festival
12.06. Nickelsdorf, Österreich Novarock Festival
14.06. Köln, Deutschland Palladium
15.06. Berlin, Deutschland Columbiahalle
17.06. Aarhus, Dänemark NorthSide Festival
18.06. Reykjavik, Island Secret Solstice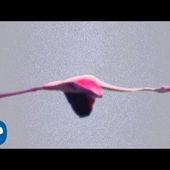 Deftones - Prayers/Triangles (Official Audio)
Pre-Order the new album 'GORE' at http://www.Deftones.com Follow Deftones: http://www.Deftones.com http://www.Facebook.com/Deftones http://www.Twitter.com/Deftones ...
https://www.youtube.com/watch?v=JAmt6zN9vOk&utm_source=G%2FS%2FA&utm_campaign=3ee68d987d-FIVE+FINGER+DEATH+PUNCH%3A+Voting&utm_medium=email&utm_term=0_fc664ea316-3ee68d987d-63954769