Ihsahn fans should mark April 8 in their agendas. It's the release date of the new longplayer of Norwegians avangarde metal icon Ihsahn. "Arktis" is the name of the new longplayer that features ten tracks. The sound of "Artktis" is more traditional, as you can hear on "Mass Darkness" - the first song taken from the upcoming disc. Melodies, riffs and keyboard soundscapes are combined to a thrilling mixture that might open new doors for the ex-Emperor member.
"Arktis" will be released via Spinefarm. Stay tuned.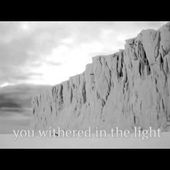 Ihsahn - "Mass Darkness" Lyric Video from new album Arktis"
Uploaded by Decibel Magazine on 2015-12-18.