This music that is filled with melancholy and a thousand shades of grey.
O.R.k. is a new project featuring Colin Edwin (Porcupine Tree), LEF, Carmelo Pipitone and Pat Mastelotto. The quartet posted a first new song from their upcoming album "Inflamed Rides" that will be released on January 29th, 2016 via Hardworld. Prog fans should check it out.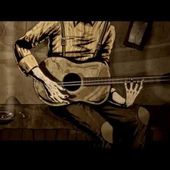 Lorenzo Esposito Fornasari - Carmelo Pipitone - Colin Edwin - Pat Mastelotto INFLAMED RIDES album OUT 10/02 through CARGO uk!!! more info: https://www.facebook.com/O.R.k.band www.orkband.com video ...