Guitar wizard Axel Rudi Pell posted a first 'christmas present' in the form of a new video. "The King of Fools" is the first song from the coming record "Game Of Sins" that will be released on January 15th, 2016 via Steamhammer/SPV.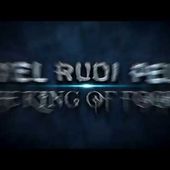 AXEL RUDI PELL - The King Of Fools (Official Lyric Video)
Taken from the new album "Game Of Sins" - Out January 15th 2016! More infos and tour news: http://www.axel-rudi-pell.de, https://www.facebook.com/steamhammerofficial Lyric Video created by: ...