"Them" reminds a lot to King Diamond's masterpiece album from the 80's. But Them is also a new band/project that consists of known musicians like Mike LePond (Symphony X), Kevin Talley (Suffocation), Markus Ullrich (Lanfear), Markus Johansson (Sylencer), Richie Seibel (Lanfear) and singer Troy Norr of Cold Steel.
But it isn't only the name that reminds to the King and Merciful Fate. The high pitches of Norr are clearly inspired by King Diamond and the music itself can be described as power metal that reflects German metal like Helloween plays it.
Them worked on their debut called "Sweet Hollow" which is a build on a conceptual story. It is about the journey of a man caught between unfortunate circumstance and unspeakable evil.
Release dte will be January 2016. Stay tuned.
Tracklist:
Rebirth

Forever Burns

Down The Road to Misery

Ghost in The Graveyard

The Quiet Room

Dead of Night

FestEvil

The Crimson Corpse

Blood from Blood

The Harrowing Road to Hollow

Salve

When The Clock Struck Twelve

Furthermore Them will play some shows with German Helloween in 2016:
Feb 28 - Olympia Theater, Montreal

Feb 29 - Imperial Theater, Quebec City

Mar 1 - Playstation Theater, NY, NY

Mar 3 - Agora Ballroom, Cleveland, OH

Mar 4 - Concord Music Hall, Chicago, IL

Mar 6 - Showbox, Seattle, WA

Mar 7 - Avalon, Los Angeles, CA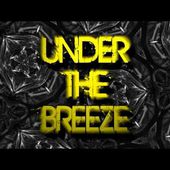 THEM - "Forever Burns" (Lyric Video)
Happy Halloween all you horror metal fans! THEM rises from the grave to announce the release of first single "Forever Burns" from upcoming debut album 'Sweet Hollow.' THEM's Sweet Hollow is a ...