W.A.S.P. posted aic video of the title track from the the new album. "Golgotha" is the name and the tune is one of the best W.A.S.P. tracks since quite some years. Here you go.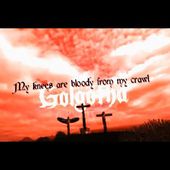 W.A.S.P. - Golgotha (Official Lyric Video) | Napalm Records
Get the brand new album "Golgotha" now: http://shop.napalmrecords.com/wasp US customers: http://www.napalmrecordsamerica.com/store/wasp iTunes: http://smarturl.it/GolgothaDL On Golgotha, W.A.S.P ...