I think that there is no band I have seen more often during the last years than Saxon - Haarlem 2012, Zoetermeer 2013 and now Zoetermeer again in 2015.
It's always a pleasure to see the five guys on stage. Saxon stands for passion and dedication for metal. Thise dudes breathe metal and rock'n'roll. So there was no doubt that I will report you from their show in Holland.
But this time things have also been slightly different than earlier. Three days after the terrible attacks in Paris the ease and pleasent anticipation was still there, but there have been also those pictures from the weekend in my mind.
However, life goes on and (metal) music is the best distraction I could think about. I also had the feeling when I arrived at De Boerderij, that I wasn't the only one with exactly those thoughts.
The show was almost sold out and honestly, it was a great expereience to be there again. Not only due to the fact that Saxon is a great band with awesome songs. It was also a good thing to watch the show with people having the same interest in good music and a good time. In union we stand; that must be the header in these days.
But let's talk about the show itself. There wasn't any support band tonight which means that the guys from England entered the stage around 20:30. "Battering Man", "Motorcycle Man" and "Sacrifice" marked the start of the show and couldn't have been chosen much better. As those three songs reflect, there has been a well chosen mix of old and new songs.
I guess I mentioned it in an earlier review, but the quality of songs, regardless from which period of Saxon's history, is very high. They are just all good. "Battering Ram" from the latest release can easily cope with classics like "Princess of the Night" and "Denim & Leather".
This evening Biff Byford and gang also added a song to their setlist which they dedicated to the vicitms of Paris. A heartbreaking version of "Broken Hero" was performed but in general I must say that the longer the show went on, the more the sad thoughts from the weekend could be blocked out. With each tune played, the evening got a more positive vibe, based on good music ... 'and the band played on'.
All in all it was a bit of a different show that night in Zoetermeer. It was more than just a concert. It was a statement; Never give up. Keep going. Music unites.
Go to shows, listen to music and enjoy life.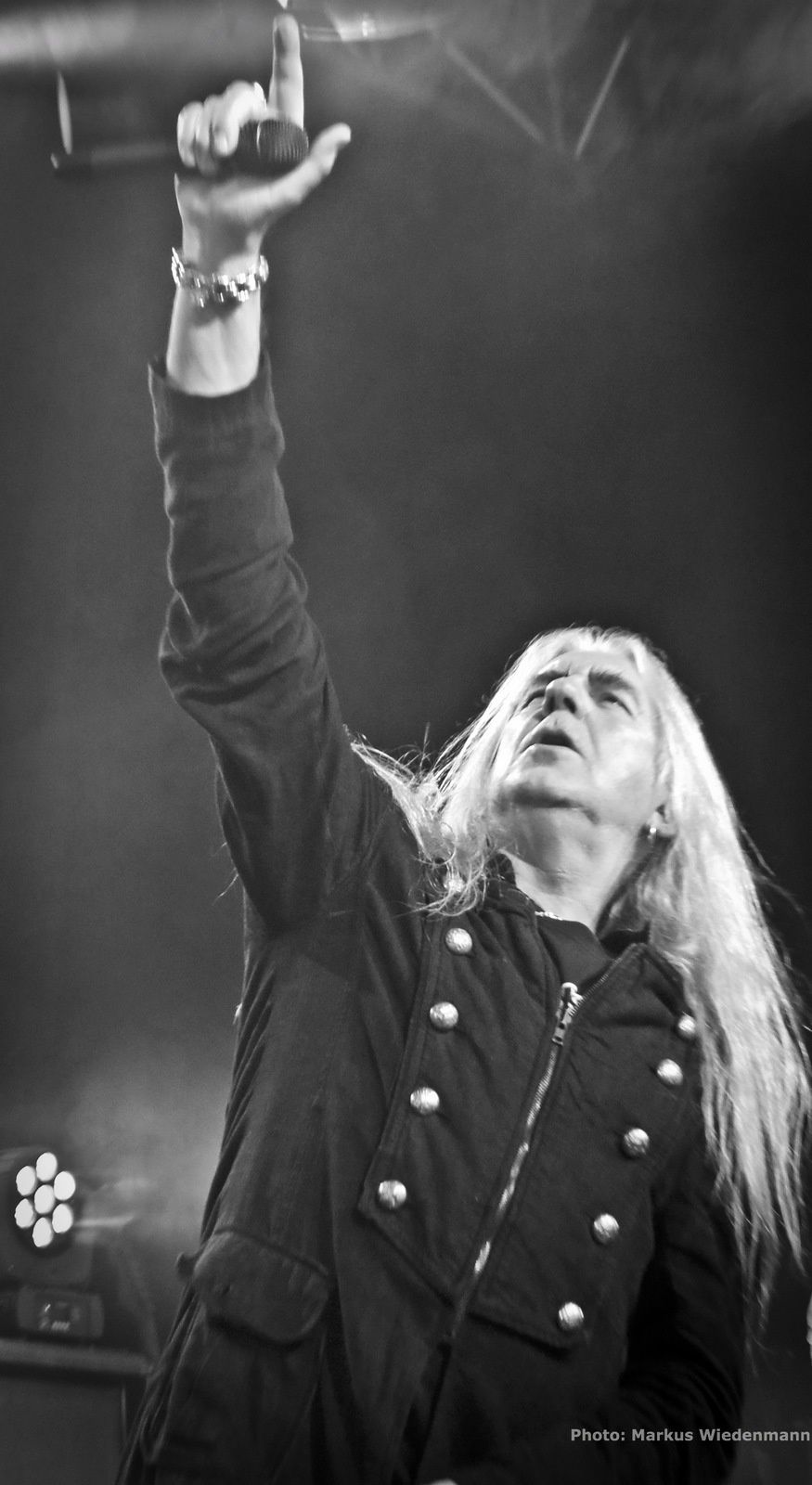 Content from Saxon, Zoetermeer, 16.11.2015
Check out also Markus' Heavy Music Blog: mwiemetalblog.over-blog.com
https://www.flickr.com/photos/125260742@N07/sets/72157661272053192/
Tracklist:
Battering Ram
Motorcycle Man
Sacrifice
Power and the Glory
Destroyer
Heavy Metal Thunder
Eye of the Storm
Broken Hero
And the Bands Played On
Queen of Hearts
Battalions of Steel
20,000 Ft
The Devil's Footprint
747 (Stangers in the Night)
Crusader
Princess of the Night
Wheels of Steel (Encore)
Strong Arm of the Law (Encore)
Denim & Leather (Encore)
Location: De Boerderij, Zoetermeer, The Netherlands
Date: 16.11.2015