Halestorm's next single is called "I am the Fire" and the band posted a video to support the song. The track is taken from the band's latest longplayer "Into The Wild Life" - another step in the band's tremendous career.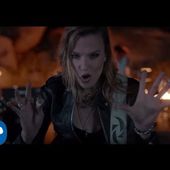 Halestorm - "I Am The Fire" [Official Video]
Get Joe's Jacket: http://smarturl.it/Halestom_Affliction Into The Wild Life Available Now iTunes: http://smarturl.it/intothewildlife Merch bundles: http://smarturl.it/intothewildlifestore Amazon: ...