And again Gothenburg. Here are Scumbag Millionaire, a band that released with "Gotta move" their second single. Inspired by bands such as The Hellacopters, the four guys just rock.
I haven't heard of the band earlier, but when I listened to their new songs I had to share it with you. It's pure rock'n'roll with such a kick-ass attitude that the title is already the best omen. You want to move when you listen to the track. It's ulitmate power that's put into a three minutes track. Worth to check.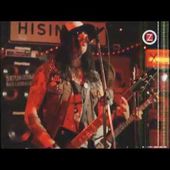 Scumbag Millionaire - "Gotta Move" A BlankTV World Premiere!
http://www.BlankTV.com - Scumbag Millionaire - "Gotta Move" - Like this video? Come see thousands more at the Net's largest, uncensored, completely d.i.y. music video site, BlankTV.com! We've got ...
https://www.youtube.com/watch?v=_pNRlAJ47fM&feature=youtu.be