Coming Friday is the release date of the new My Dying Bride album. Here comes already a first song which is the title track called "Feel The Misery". Great music that shows how beautiful sadness can sound.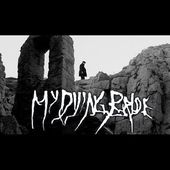 My Dying Bride - Feel the Misery (from Feel the Misery)
MY DYING BRIDE PREMIERES NEW VIDEO FOR 'FEEL THE MISERY' My Dying Bride fans across the world have the chance to the brand new My Dying Bride video for the title track from their forthcoming album ...