Also Saxon comes with a first new song called "Battering ram" which is the title track from the upcoming album - the 21st studio album of the NWoBHM legends. And as "Sacrifice", also the new longplayer seems to become a very good one. Stay tuned.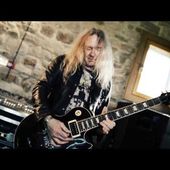 SAXON - "Battering Ram" - Official Video
Uploaded by UDRmusic on 2015-07-31.
Source: YouTube