And here comes another new video. The thrashers of Trivium published with "Leading the blind' a new song as video. It's an highly entertaining one and here comes the link: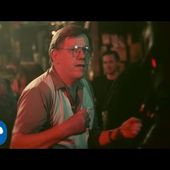 Trivium - Blind Leading The Blind [OFFICIAL VIDEO]
Trivium's official video for 'Blind Leading The Blind' from the album, Silence In The Snow - available 10/2 on Roadrunner Records. Pre-order the record on iTunes at http://flyt.it/silenceinthesnow ...
https://www.youtube.com/watch?v=uVpU-OXrg1c&feature=youtu.be