Geoff Tate posted a new song from the comong Operation Mindcrime album. "Re-inventing the future" is taken from the upcoming album "The key" that comes in September via Frontiers. The songs is a step towards the older Queensryche stuff, but let's see what the rest of the album will bring.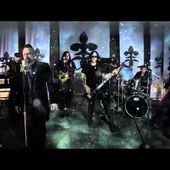 Operation: Mindcrime "Re-Inventing the Future" (New / Studio Album / Geoff Tate / 2015)
Get your copy of "The Key" here: http://radi.al/OperationMindcrime Pre-order from iTunes: http://radi.al/TheKeyiTunes and Amazon: http://radi.al/TheKeyAmazon The debut album from Operation: ...
https://www.youtube.com/watch?v=vX7lRZmt8Hw&feature=youtu.be
Source: YouTube